MUSIC Token Claimdrop On Tribaldex Is Live!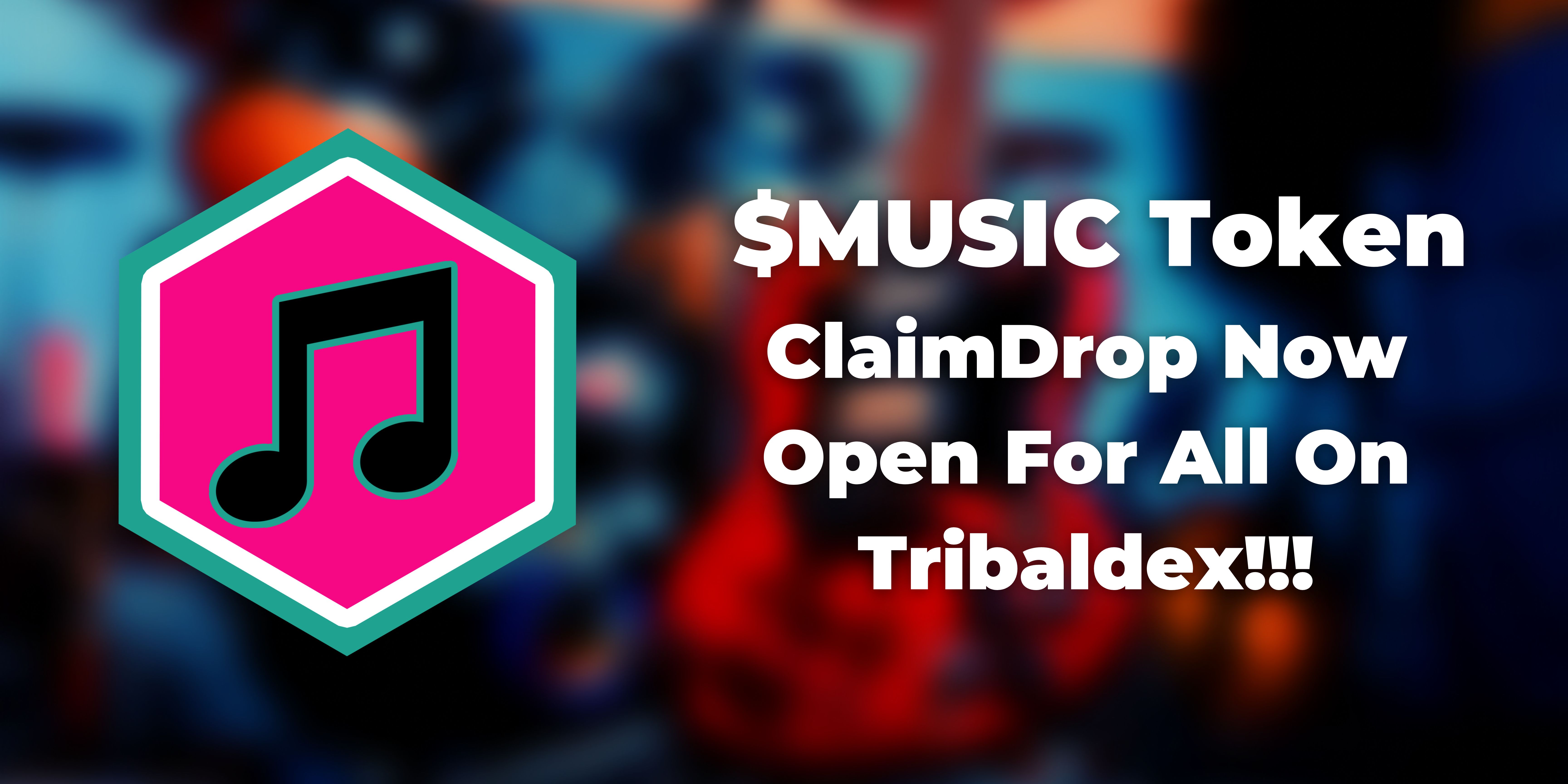 Remember remember the 5th of November, the day the Web 3.0 $MUSIC revolution began!
That's right everyone! The $MUSIC Token claimdrop is now LIVE on Tribaldex!
Cost of the token is set at 2 SWAP.HIVE each. This initial sale is to help build our @blocktunesdao in the way of Hive Power, HBD in savings wallet, as well as WORKERBEE tokens. The use of these funds will be broken down in a later post which will be the @blocktunesdao account introduction post.
Another purpose of the sale of the funds is to create at least 1 if not 2 diesel pools and provide initial market liquidity to those pools.
And last but not least, this is a way to help pay back for the cost of development which is around $3000 at this time, not including recurring hosting costs. I have personally paid for a lot of these costs out of my own pocket, some came from DAO funds which will be part of the @blocktunesdao account funding.
How To Claim Your $MUSIC Tokens
First off, you will need to have a Hive account, that's a given, but just in case you are reading this and have no idea what is going on. Once you are all set up with Hive Keychain, you will go to https://tribaldex.com/claimdrops and you will see the claim option for the MUSIC token from @blocktunes.
You can get there from the Tribaldex menu as seen below...

When you get to that page, you will see the open claimdrops, currently there are only 2 open. You will select the Claim button for the MUSIC token...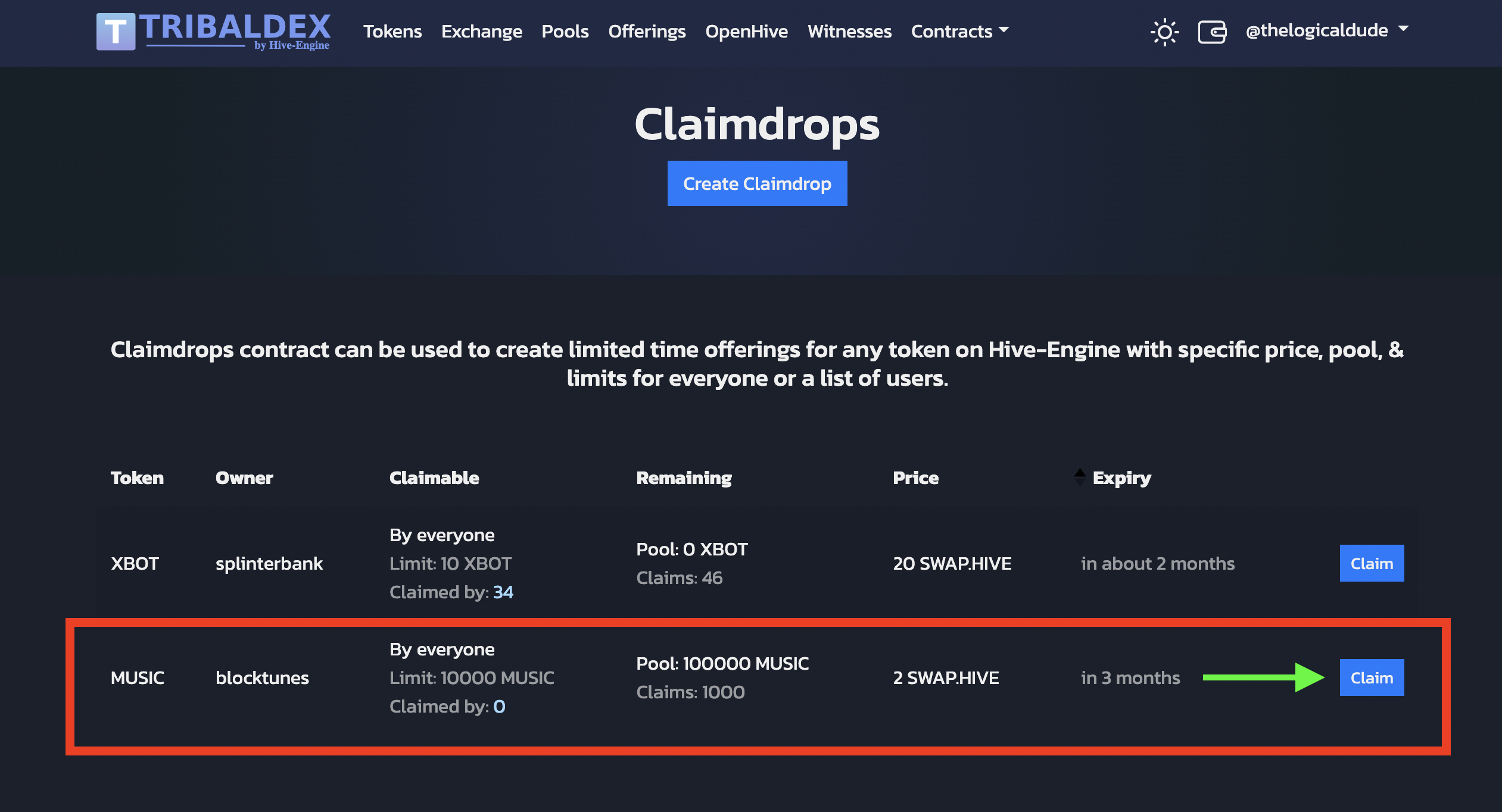 Hit the 'Claim' button and you will be taken to the section that allows to to select how many MUSIC tokens you want to buy. Remember, they are 2 SWAP.HIVE for 1 MUSIC token. Each account can claim up to 10000 MUSIC tokens and there are a total number of 1000 claims available.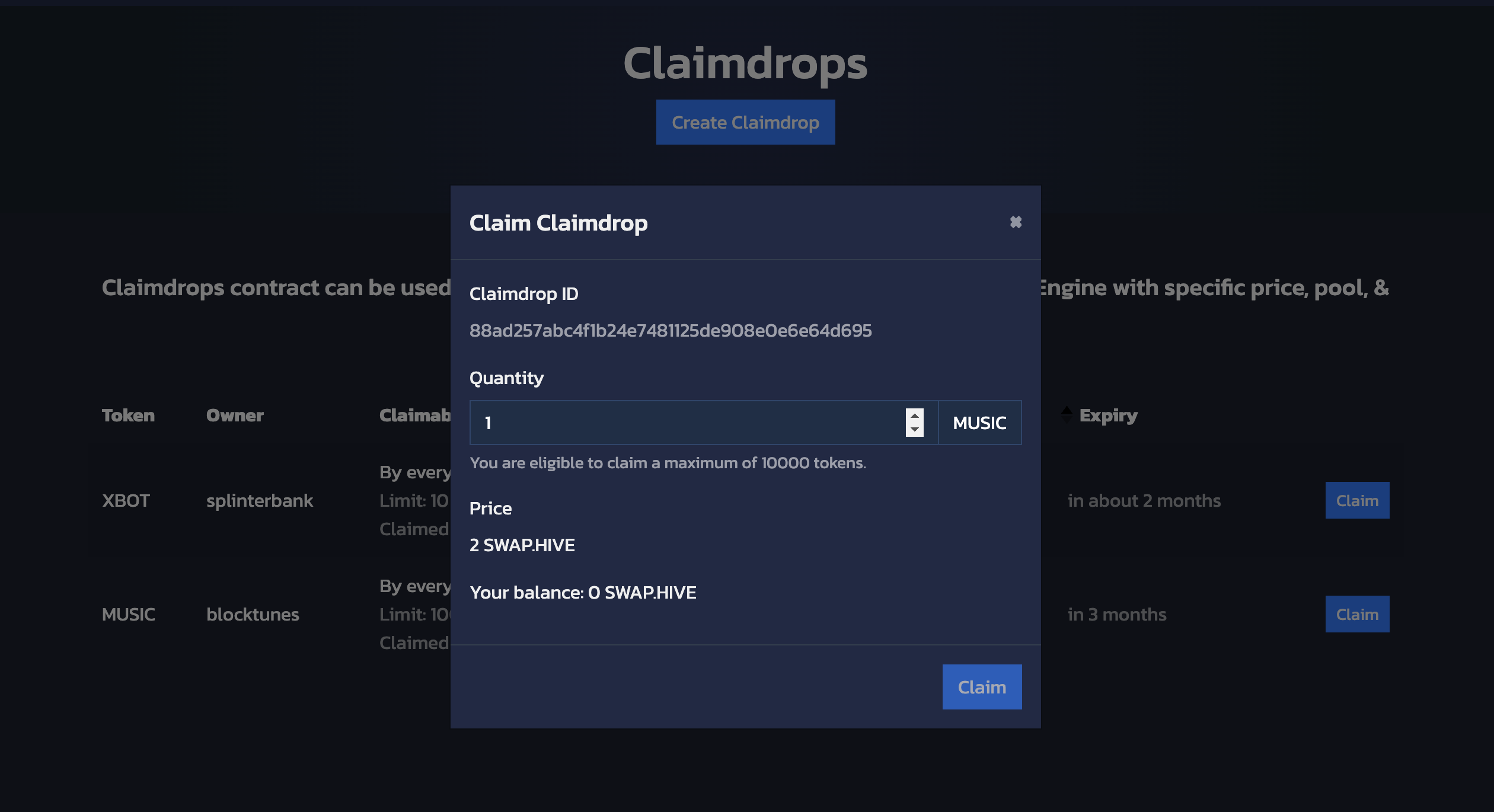 Any unclaimed MUSIC tokens will be reverted to the blocktunes wallet which will be used for delegation rewards.
Stake $MUSIC and Earn From The DAO
Starting on January 1, 2023, the @blocktunesdao will begin to pay out daily rewards in SWAP.HBD which corresponds with the rewards for the previous month. 50% is reinvested into the DAO as HBD in savings and WORKERBEE tokens which earn BEE and give governance power to our soon-to-be-running Hive Engine Witness node.
Mint and Buy NFTs with $MUSIC
Musicians can now get whitelisted and mint NFTs on our $MUSIC NFT marketplace. This requires a 100 $MUSIC stake and paying a 10 $MUSIC fee. Instructions on this coming in a post from the @blocktunes account soon.
Fans can also purchase those NFTs with the $MUSIC token! So now with our Web 3.0 community on Hive that allows fans and musicians to interact and earn, anyone can get involved, earn some $MUSIC and use that to buy some music!
Make sure you are following the @blocktunes and the @blocktunesdao accounts for further updates and informational posts about the BlockTunes platform and the $MUSIC token. The more these accounts earn, the more $MUSIC stakeholders earn! This will be the last post I write about BlockTunes from this account, anything further will be from either of these!
Come join the Web 3.0 music revolution today!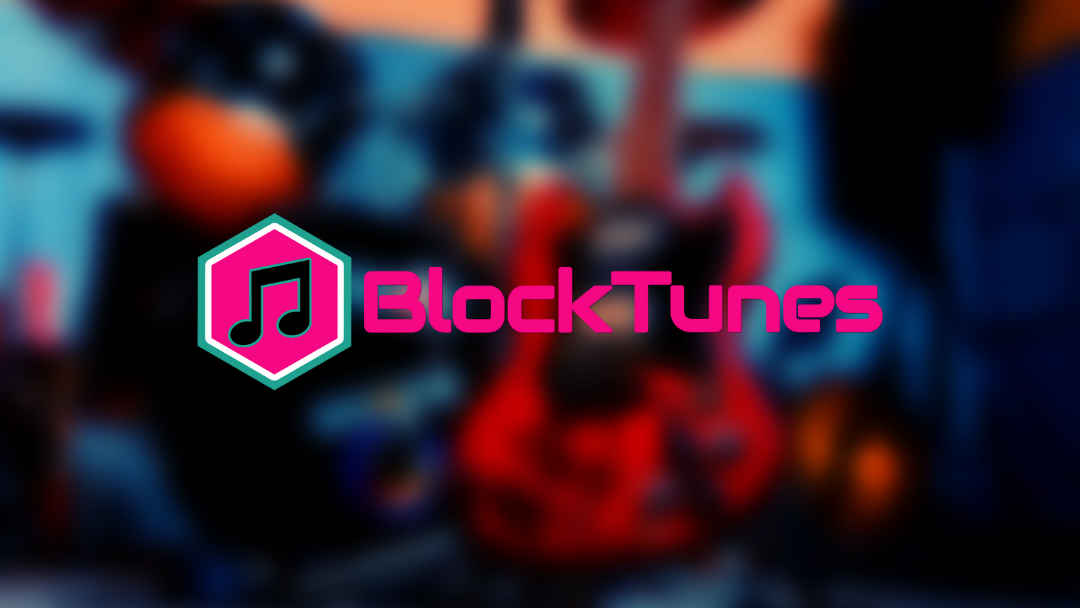 Posted using BlockTunes
---
---