BlockTunes Is Your One Stop Shop For All Things MUSIC on HIVE!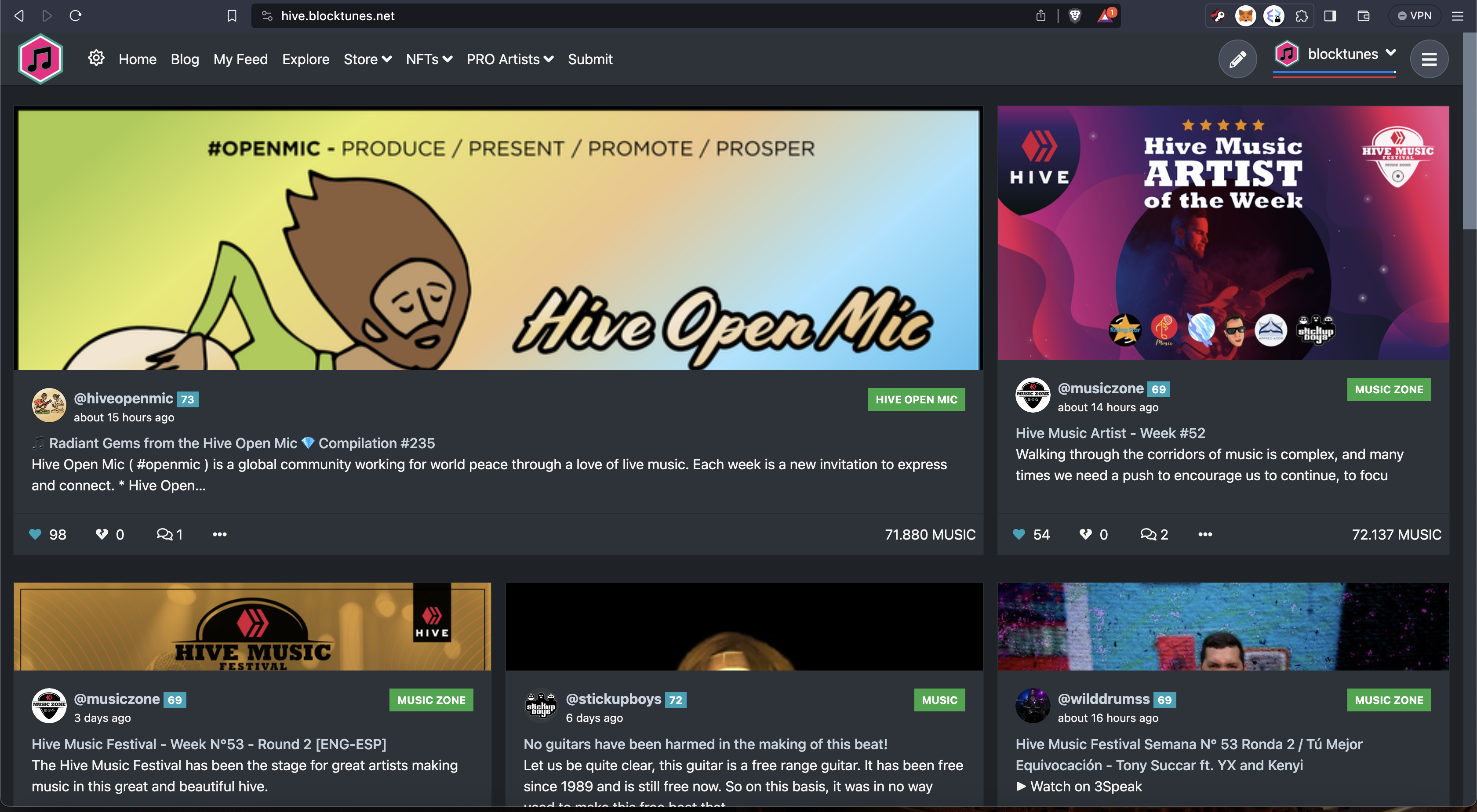 Are you a musician or just simply a music fan here on the Hive blockchain? Well, get all your music needs met all in one place here on BlockTunes! It doesn't matter what separate music community you are involved with or not involved with, we bring all things music related here!
If you use the #music tag in your posts well, not only does it show up here on our Hive front end, but you also earn some $MUSIC tokens! So if you are here to talk tunes, this is your Hive home! We have an NFT marketplace where musicians can post music for sale, and it's all based on the $MUSIC token! So earn $MUSIC and use it to buy music! How's that for a circular economy!
How Fans Can Dive Into The Music Business With BlockTunes
BlockTunes, being built on Hive gives not only musicians a way to earn on their work, but it gives fans a way to build their own brands in the music industry! Anyone can start their own music blog on BlockTunes and earn crypto! Not only that, but just engaging with others through upvotes and starting conversations will not only earn you some income, but can also help build your own network of people!
Affiliate Style Program Coming Soon
We are also finding some opportunities for people to earn by helping us spread the word about our little home here on Hive. Decisions are being made and details are being worked out to build a sort of rewards program for people that help promote our platform on places like X, Instagram, Facebook, and so forth. Once details are made, we will let you know. This is the time you should go and hit the follow button if you aren't already so that you know when we launch this program.
Our $MUSIC NFT Marketplace
Our NFT marketplace that is powered by the $MUSIC token is up and running for artists to mint and sell their work in a decentralized way! All artists have to do is sign up and get whitelisted in our market, stake the proper amount of $MUSIC tokens and pay the small whitelisting fee in $MUSIC and start minting! These fees are then sent to the @blocktunesdao account and this is how we will be paying rewards to delegators and is also the pool we will be using to pay promotion rewards. This is of course in addition to curation rewards... Anyway... Come check out our NFT Marketplace and help support our artists!
All Music All The Time
BlockTunes is all about the music! And we wanted to create an awesome Hive front end that aggregates all the music related content on Hive into one place! So if you are all about the audio, then make sure to bookmark us as one of your preferred Hive interfaces! We are excited to finally be able to grow beyond this bear market, which honestly has been rough, but we are still here, and only just beginning!
Join The Independent Music Revolution
NFT MARKETPLACES | WEB 3 MUSIC SOCIAL MEDIA | WORLDWIDE MUSIC DISTRIBUTION
BUILT USING THE HIVE AND POLYGON BLOCKCHAINS
Follow Our Curation Trail
Follow our curation trail on Hive.vote and rack up some rewards when we vote on awesome music content on the Hive blockchain! If you have some $MUSIC tokens staked in your Hive Engine wallet, then you will participate in the distribution of our awesome community token and earn more that you can use to buy $MUSIC NFTs!
Delegate HP and Earn $MUSIC
Delegate Hive Power to either @blocktunes or the @blocktunesdao and earn 0.05 MUSIC tokens for every 1 Hive Power delegated, plus receive tiered automatic votes and a follow from the @blocktunes account!
Vote our Hive Engine Witness with WORKERBEE
Support by voting for the @blocktunesdao Hive-Engine Witness with WORKERBEE stake at Tribaldex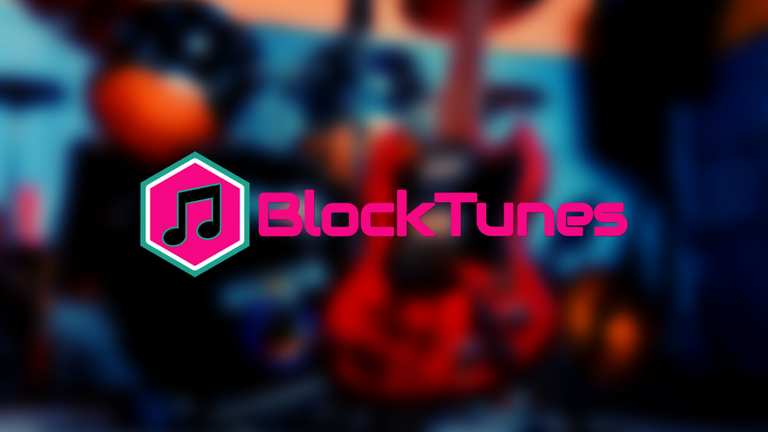 Posted using BlockTunes
---
---