Polygon Integration Coming Soon To BlockTunes - Fears Sparked After BSC Halt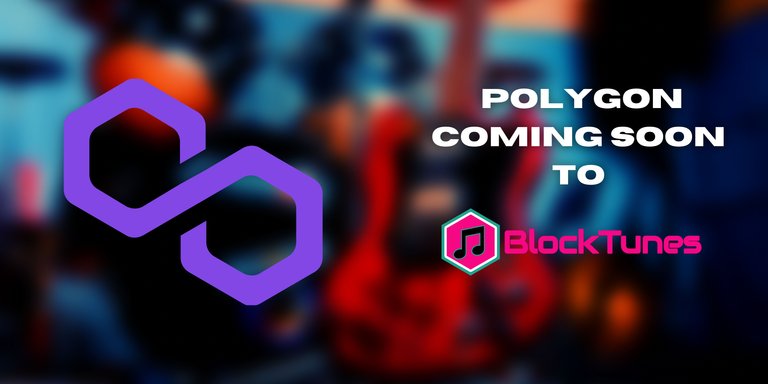 Just as we think we are pretty much finished and ready to start trying to get some real traffic on Blocktunes, things take a turn and more work gets added. This time it wasn't anything that happened on our end.
What Sparked The Addition?
What sparked it was the issue with the BSC chain halt that happened recently. This sparked some concern over our little web 3 music project. Now, the BSC bridge hack had nothing to do with the chain itself as much as a vulnerability in the actual BNB chain.
It wasn't so much the hack that bothered us either, it was the validators making the decision to STOP the BNB and subsequently the BSC chains. This creates a fundamental concern over the chain.
Validator centralization has always been a concern on BSC, but has never been an issue until now. This has led us to make some decisions at this juncture of the development.
Adding Polygon, Not Replacing BSC
We put out a poll this week, which only got a few votes as we do not have much reach yet, but the majority of the vote was to move the platform to the Polygon blockchain. Well, there has already been a lot of work and integration put into the development on BSC, so instead of moving completely to Polygon, we are just going to integrate it into our site!
Store Payment Options
We have integrated an awesome EVM based payment system for our store which allows you to pay in tokens we select, in this case mostly stablecoins. You can also pay with the base token of the blockchain as well, so in this case, MATIC. We already have BSC built in, so we will be adding Polygon to the mix as well.
New Polygon NFT Marketplaces
We will be integrating and launching some new Polygon-based NFT Marketplaces this week on the site and doing a bit of name-changing in the original contracts. Instead of calling the collections OpenTunes RARE and EDITIONS, we are changing it up to BSCTunes RARE and EDITIONS, then we will be adding PolyTunes RARE and EDITIONS marketplaces! We will do the same on the Creator Copyright NFT contracts.
The NFT contracts on Polygon will utilize the pHBD token, which is the Polygon-wrapped version of Hive Backed Dollar, supporting the Hive ecosystem even further.
Polygon Collections Will Connect With Opensea
Our NFT collections on Polygon will be able to integrate and be shown on Opensea.io, which is the world's largest NFT marketplace. This can open up our musicians to a wider, global audience that can help project them to a different level!
The Main DAO Stays on BSC - New Polygon DAO for Payments To Come
We will be keeping our main yield farming DAO on BSC for now. There are much better yield farming opportunities on BSC than Polygon, so we are going to keep going there for now. We will create a DAO on Polygon to accept payments from the store as well as the NFT marketplaces from the Polygon blockchain.
We will be swapping the tokens and bridging the assets to BSC and using them in our yield farming DAO there. Fewer tokens to manage is much better in the long run.
Built For The Future And Multi-Chain Expansion
The way we have built our platform, at this point, we can integrate with many of the different EVM chains. This will allow us to be able to expand to other markets in the future if the demand is there of course. For now, we are going to stick with these chains due to their low gas fees, ease of access, and popularity across the ecosystem. Not to mention, they both already have integrations with Hive!
If you are a musician, or even just a fan that wants to be apart of the future of the music industry, then come and check out what we are building on BlockTunes and come get social with us through our own blockchain-based social network built on the Hive blockchain, BlockTunes.Social!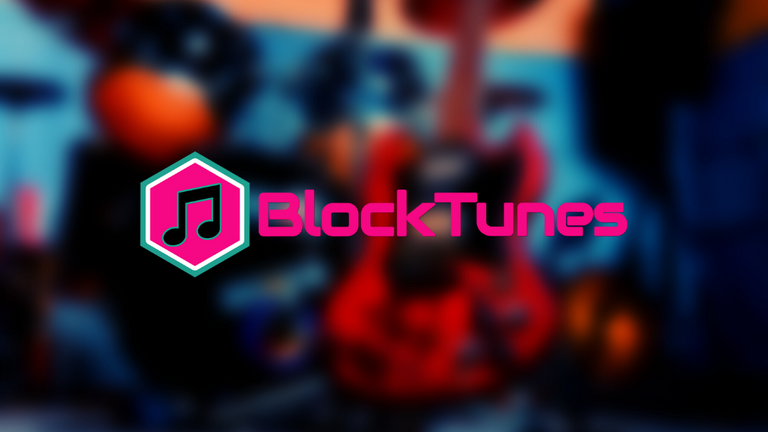 ---
---