Hive Open Mic #136 - I know I am too late but the technology didn´t let me... 😒
---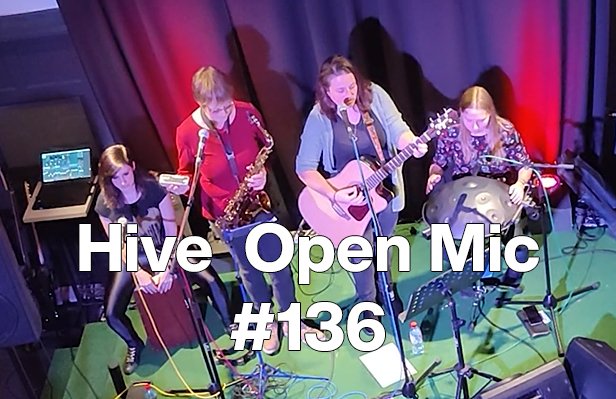 Hello guys! 😊
How are you??
I am great, had a great weekend with lots of fun stuff but also relaxing. That was very good!!
Technology is giving me a hard time right now.
I wanted to upload this song here for last weeks Hive Open Mic #136. But I never had so many technical problems at the same time. 😂
We recorded one song during a small live show also for Hive Open Mic. As this was a gig on an open stage, I thought it would fit. But the cameraman did something weird. So I had to synchronize the mentioning of Open Mic again. 😆
And even better, I have been trying to upload this video yesterday. But 3Speak didn´t let me all day.
So yeah I know I am too late for Open Mic #136. 😒
But I just still wanted to upload it.
It is a big step for me to upload new live material. I am always shy and afraid that people might not like it.
The sound quality is also bad. Sorry about that...
But well, here you go anyways. 😊
Hope you still like it! 💜
Feedback is as always welcome!
Best regards,
RAVEN 🐦

---
I am very thankful for everyone who supports me on my journey!!
---
▶️ 3Speak
---
---