HIVE MUSIC FESTIVAL WEEK 16 ROUND 1 - OBINIGUE WORSHIP (COVER) BY D4MUSIC @obaro "ENG-ESP"

---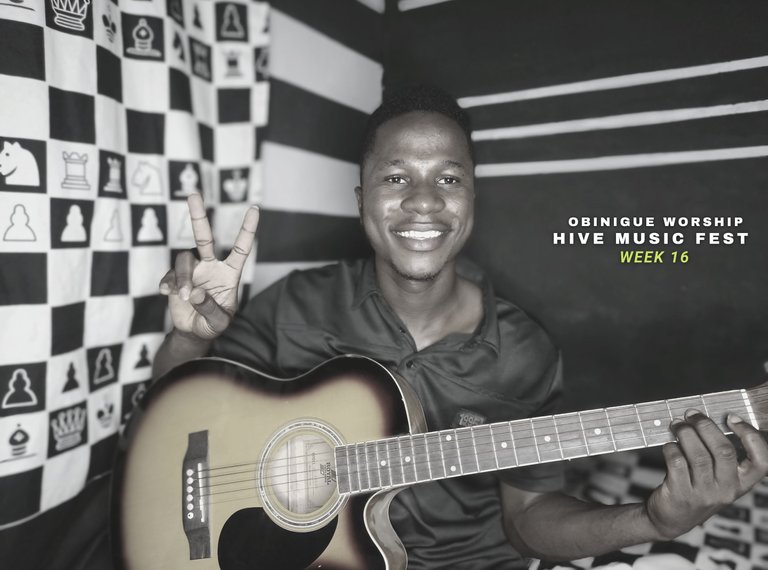 Hello everyone in this Musical community.
How are you all doing today?
This is Hive musical festival and it's surprising that we are already in the week 16 round 1... How time flies!
This week is going to be a stress free week for me and the week that I'm going to fully resume my activities on hive.
I'll be writing my final paper for this semester on Wednesday and I'll have time to do a lot on hive.
It's been a long time no see on hive as I hardly post thrice in a week due to my busy academic schedule.
There was one thing one of my fathers on hive told me, He said I should give it all it take because success is not achieved on the platform of ease.
All good things don't come with ease, it be always require efforts.
I'm so glad that hive has not only given me gift of HBD, but also gift of tangible men and women.
I used to tell my Nigerian friends that if I say I want o go to Venezuela, Peru, and South Africa today, I'll have a place to stay because of the connection that hive has given me with good people.
So I actually recorded this piece before this week so that I'll be having little to do while posting this content, which is just to edit and compose the write-up.
This song has been playing repeatedly in my head and I actually related it to real life.
See, in the real sense, God has done me well... I don't know about you!
I look at how evil approaches me some times and also how God saves me from the evil... At times, it's always at the die minute that He shows up for me.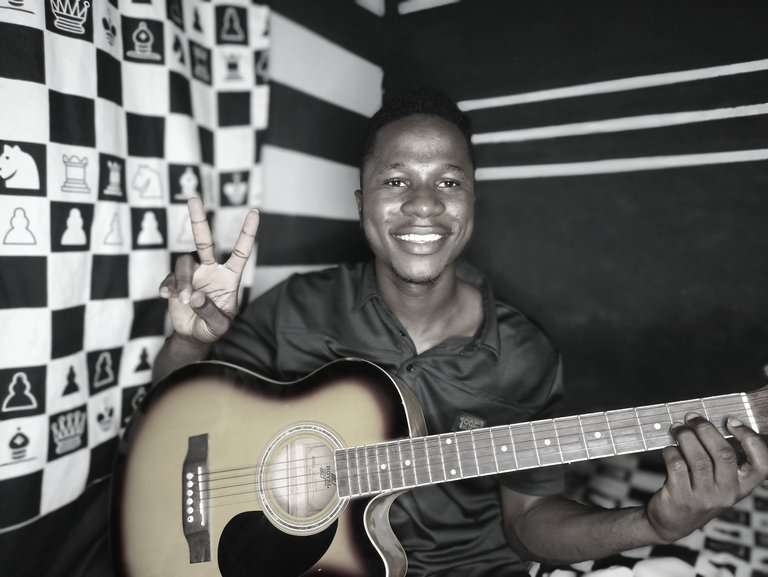 This is the major reason why I chose to sing this song that says"2, 4, 7 everyday you come, you come through for me"...
I so much love the feeling this song gives...
Music appears differently to we all and also, the meaning this song gave me might be different from what it will give you.
I hope you enjoy this Musical piece.
Stay Healthy!
SPANISH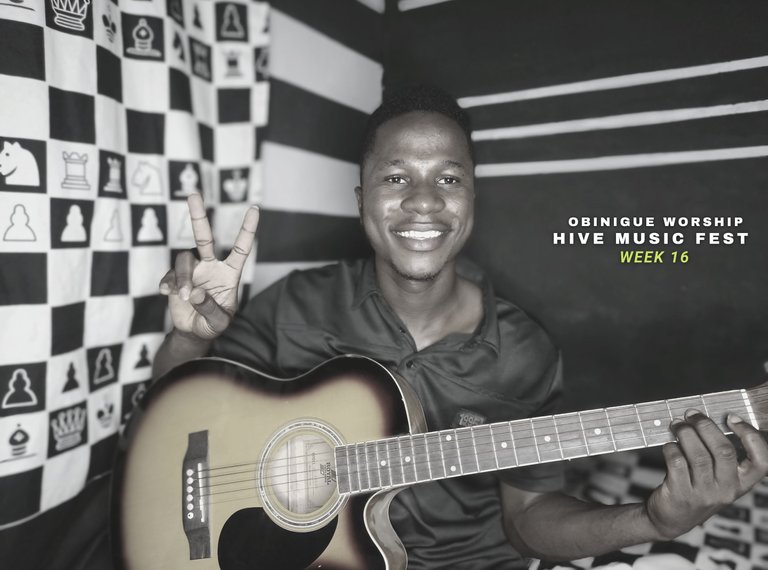 Hola a todos en esta comunidad Musical.
¿Cómo estáis todos hoy?
Estamos en Hive musical festival y sorprende que ya estemos en la semana 16 ronda 1... ¡Cómo pasa el tiempo!
Esta semana va a ser una semana libre de estrés para mí y la semana en la que voy a reanudar por completo mis actividades en la colmena.
Estaré escribiendo mi trabajo final para este semestre el miércoles y tendré tiempo para hacer mucho en la colmena.
Ha pasado mucho tiempo sin verme en Hive, ya que apenas publico tres veces a la semana debido a mi apretada agenda académica.
Hubo una cosa que uno de mis padres en la colmena me dijo, dijo que debería darlo todo porque el éxito no se logra en la plataforma de la facilidad.
No todo lo bueno llega con facilidad, siempre requiere esfuerzo.
Estoy muy contento de que Hive no solo me haya dado el regalo de HBD, sino también el regalo de hombres y mujeres tangibles.
Solía ​​decirles a mis amigos nigerianos que si digo que quiero ir a Venezuela, Perú y Sudáfrica hoy, tendré un lugar donde quedarme debido a la conexión que Hive me ha brindado con buenas personas.
Así que en realidad grabé esta pieza antes de esta semana para tener poco que hacer mientras publico este contenido, que es solo editar y redactar el artículo.
Esta canción ha estado sonando repetidamente en mi cabeza y de hecho la relacioné con la vida real.
Mira, en el sentido real, Dios me ha hecho bien... ¡No sé tú!
Miro como el mal se me acerca a veces y también como Dios me salva del mal... A veces, siempre es en el momento que se me aparece.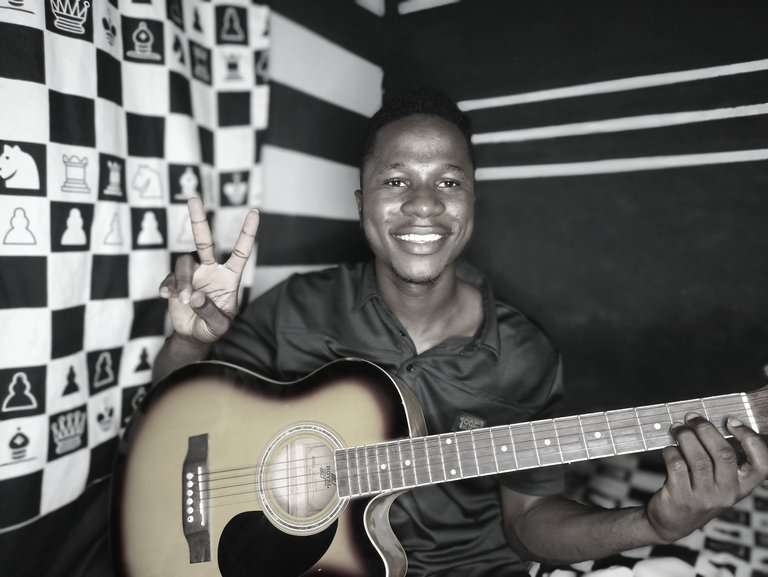 Esta es la razón principal por la que elegí cantar esta canción que dice "2, 4, 7 todos los días que vienes, vienes por mí"...
Me encanta el sentimiento que da esta canción...
La música nos parece diferente a todos y también, el significado que me dio esta canción puede ser diferente del que te dará a ti.
Espero que disfruten de esta pieza Musical.
¡Mantenerse sano!
---
▶️ 3Speak
---
---