New 2023 Drum & Bass Mix Of My Tunes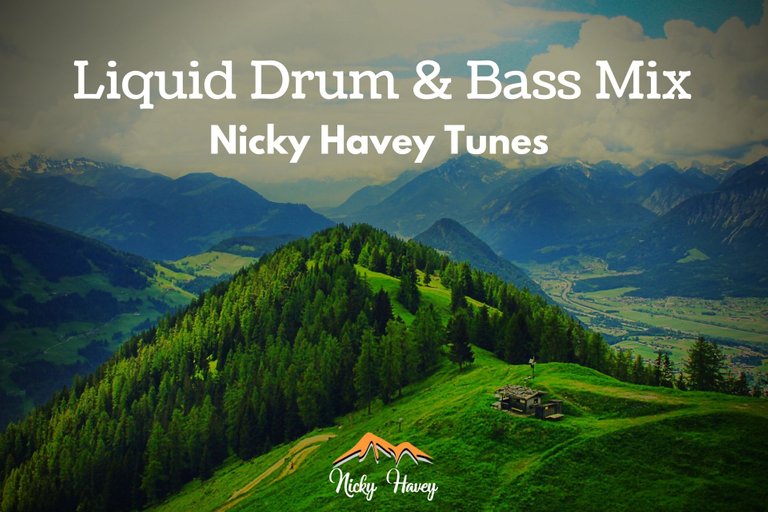 Yes yes drum & bass heads, let's shake off the Monday blues because it's time for a new drum & bass mix!!
This time, we're featuring all of my own tracks from across the years, as well as some unreleased tunes that will be coming your way in 2023!
After doing a few mixes already this year with a few other producers, I felt like doing my own and seeing how it would pan out.
There's a few ropey transitions here but I think I managed to pull the timings in line again before the previous track finished.
However, we'll gloss over that as there's quite a few of my "feel-good" tunes in this one - I wasn't sure whether to call it the "Moving On" mix as it's got some positive vibes to it but we'll leave the title as it is!
We start off with a few remixes from times gone by before going into a period of unreleased tracks that seemed to work really well together (with a bit of frequency changing during the mixing)!
I think my favourite mix has to be when Locked Away (the tune I shared yesterday) mixes in with the "Do It Now" remix - it really does take off in that middle section!
Hope you enjoy this as much as the fun I had making it! Think I need to make more tunes so I can mix them together like this 😃
Tracklist
00:00 - Vague Illusion - Life (Nicky Havey remix)
04:25 - FOTH - Godfellas (Nicky Havey remix)
07:44 - Nicky Havey - Myth (unreleased)
10:40 - Nicky Havey - Up & Down (unreleased)
14:21 - Nicky Havey - Music Box (unreleased)
18:46 - Nicky Havey - The Explanation (unreleased)
22:49 - Nicky Havey - 8 Days
28:25 - Nicky Havey - Castle (Long Version)
33:12 - Nicky Havey - Space Walk
37:37 - Killer Cuts - Do It Now (Nicky Havey remix)
39:49 - Nicky Havey - Locked Away
43:08 - Nicky Havey - Rocket Ship
47:31 - Nicky Havey - The Right Person (unreleased)
50:52 - Nicky Havey - Freedom
55:19 - Nicky Havey - Hang Time
59:33 - Nicky Havey - Moving On
---
---