Hive Music Radio - Inauguration of the Initiative in Discord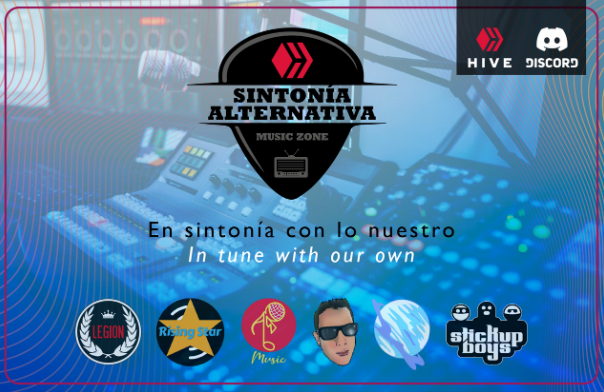 Dear music lovers, we are activating little by little the different activities that we have planned as a community, planning the ideas to make each one known at the right time. Today we want to announce that for this Saturday February 11th we will have our first radio show in our discord server (you will find the direct link at the end of this announcement). The program is called "Sintonía Alternativa" and it will take place every Saturday at five o'clock in the afternoon (Venezuela time). We will be talking about music in general, we will give out some prizes and above all, we will support the musical artists of our platform, a principle that has been fundamental in our Music Zone community.
Queridos amantes de la música, estamos activando poco a poco las diferentes actividades que nos hemos planificado como comunidad, planeando las ideas para dar a conocer cada una en su momento. Hoy queremos anunciar que para este sábado 11 de febrero tendremos nuestro primer programa radial dentro de nuestro servidor de discord (el enlace directo lo encontrarás al final de este anuncio). El programa lleva por nombre "Sintonía Alternativa" y se realizará todos los sábados a las cinco de la tarde (hora de Venezuela). Estaremos hablando sobre la música en general, repartiremos algunos premios y sobre todo, apoyaremos a los artistas musicales de nuestra plataforma, un principio que ha sido fundamental en nuestra comunidad Music Zone.
In addition, we will give diffusion to the music that is made in Hive, allowing listeners to know and enjoy the talent that makes life in this great house. We are sure it will be a musical space where the audience will find everything related to the world of music, news and a focus on its development inside and outside Hive. Of course we will talk about the artists that participate in the Hive Music Festival and other musical activities that exist in the friendly communities. Music is part of our daily lives and it is difficult to live without it. Sinfonía Alternativa will be the zone of hivers music and musicians on Discord.
Además, daremos difusión a la música que se hace en Hive, permitiendo a los escuchas, conocer y disfrutar del talento que hacen vida en esta gran casa. Estamos seguros de que será un espacio musical donde la audiencia encontrará todo lo relacionado con el mundo de la música, noticias y un enfoque hacia su desarrollo dentro y fuera de Hive. Por supuesto hablaremos de los artistas que participan en el Hive Music Festival y otras actividades musicales que existen en las comunidades amigas. La música es parte de nuestra vida cotidiana y es difícil que podemos vivir sin ella. Sinfonía Alternativa será la zona de la música y músicos hivers en Discord.

The program will be divided into two blocks. They will be developed as follows:
El programa estará dividido en dos bloques. Los mismos se desarrollarán de la siguiente manera:
The first hour will be dedicated to the guest of the day, although there will be days when there is no guest and the dynamics will be different. If there is a guest, we will discover more about the artist, his anecdotes, how music came into his life, his musical preferences, among other personal aspects. During that hour, we will include the most recent events in music in the company of the guest. In case there is no guest, the dynamics will be based on sharing with the listeners some tips while we talk about some topic of the week.
La primera hora estará destinada al invitado del día, aunque habrán días que no haya invitado y la dinámica sea distinta. En caso de haber un invitado descubriremos más del artista, sus anécdotas, como fue que llego la música a su vida, sus preferencias musicales, entre otros aspectos personales. Durante esa hora, incluiremos los más recientes acontecimientos de la música en compañía del invitado. En caso de no haber invitado, la dinámica se basará en compartir con los oyentes algunos tips mientras hablamos de algún tema de la semana.
The second and last hour of the program will be divided into two blocks: thirty (30) minutes for an activity called "Tell me what's playing" which will consist of playing a few seconds of a classic or trendy song, where the participant must mention the artist and name of the song. The remaining thirty (30) minutes will be dedicated to the song that was selected for the "Tell me what it sounds like" challenge.
La segunda y última hora del programa será dividida en dos bloques: treinta (30) minutos para una actividad que llevara por nombre "Dime que suena" que consistirá en colocar unos segundos de algún tema clásico o de moda, donde el participante debe mencionar el artista y nombre de la canción. Los treinta (30) minutos restantes estarán dedicados a la canción que fue seleccionada para el reto "Dime que suena".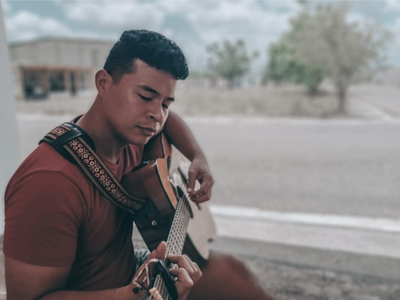 On the occasion of our first program we will have as a guest a great artist from Hive. Musician and composer with a great career and who has given us beautiful melodies that go straight to the soul. To start this activity we will have the great

@elisonr13

with whom we will have a very good conversation about music in general and of course, he will interpret some of his songs and share his experience with music.



Como motivo de nuestro primer programa tendremos de invitado a un gran artista de Hive. Músico y compositor con una gran trayectoria y que nos ha regalado hermosas melodías que llegan directa al alma. Para dar inicio a esta actividad tendremos al gran @elisonr13 con quien tendremos una muy buena conversación con respecto a la música en general y por supuesto, nos interpretará algunas de sus canciones y compartirá su experiencia con la música.

Sintonía Alternativa will be a live program to move every afternoon/evening, accompanied by a good dose of the best music, information and fun. Interconnected through social networks: Twitter and Discord as the main network. It will be a fertile ground for information and melody to flow smoothly.
Sintonía Alternativa será un programa en vivo para moverse cada tarde/noche, acompañado de una buena dosis de la mejor música, información y diversión. Interconectado a través de redes sociales: Twitter y Discord como red principal. Será un terreno fértil para que la información y la melodía fluya sin complicaciones.
We invite you!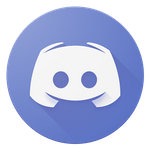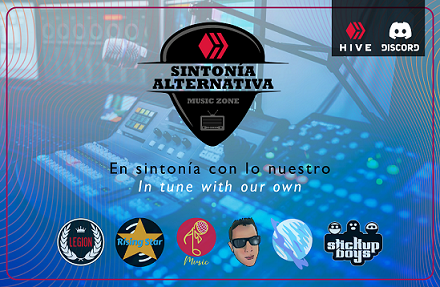 ---
---