Hive Open Mic Week 153 / Como quisiera decirte (Cover) By @musicandreview
---
This week's theme is really inspiring, how nice it is to tell someone you love "You are with me"; the positive vibes of this community give those same feelings, at least it is part of the message that we like to convey to all who make life here, you will agree with us when we say that we are all together in this battle to achieve world peace through music, remember that global harmony is our mission.
Today we share with you a song of a band that accompanied us in our beginnings on this platform as we practiced many of their songs to improve the little we knew. This band also reminds us of our parents and uncles who used to listen to these songs in their gatherings at home. "Como quisiera decirte" has heartbreaking lyrics of a person who silently longs to talk to and tell how much he or she loves that person who at the moment seems to be unreachable.
We hope this version will be to everyone's liking, best regards!
Voice: Dina
Acoustic guitar: Omar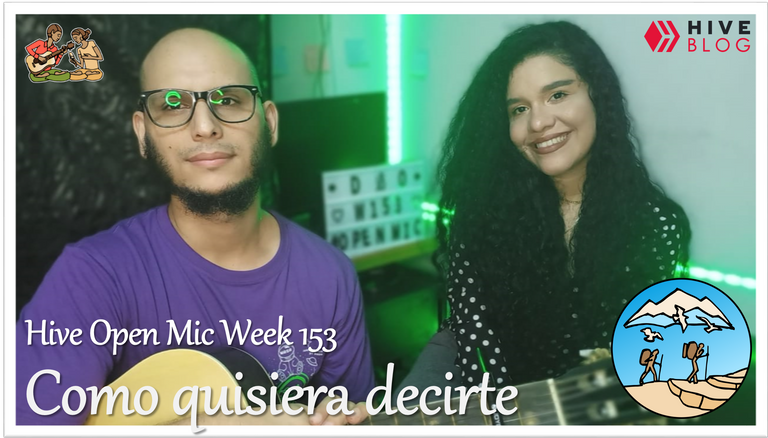 La temática de esta semana es realmente inspiradora, que bonito es decirle a alguien querido "Tu estás conmigo"; las vibras positivas de esta comunidad dan esos mismos sentimientos, por lo menos es parte del mensaje que nos gusta transmitirle a todos los que aquí hacen vida, estarán de acuerdo con nosotros cuando decimos que todos estamos juntos en esta batalla por lograr la paz mundial a través de la música, recordemos que la armonía global es nuestra misión.
Hoy compartimos con ustedes una canción de una banda que nos acompañó en nuestros inicios en esta plataforma ya que practicabamos muchas de sus canciones para mejorar lo poco que sabíamos. Esta banda también nos hace recordar a nuestros padres y tíos quienes solían escuchar estas canciones en sus reuniones en casa. "Como quisiera decirte" cuenta con una letra desgarradora de una persona que en silencio añora hablarle y decirle cuanto ama a ese ser que de momento parece ser inalcanzable.
Esperamos que esta versión sea del agrado de todos. ¡Un fuerte abrazo!
Voz: Dina
Guitarra acústica: Omar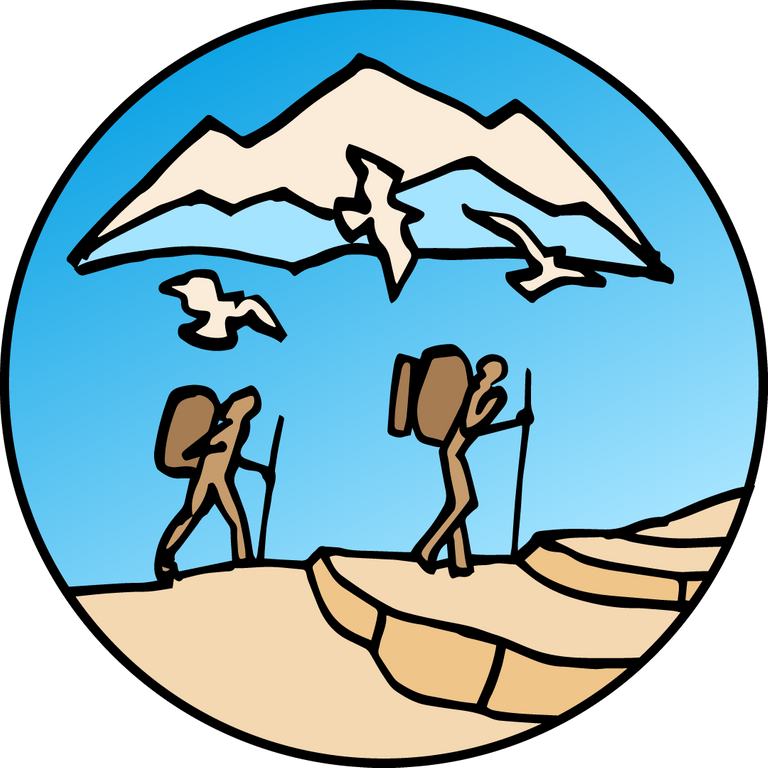 Art By Cabe Lindsay

Como quisiera decirte
Cómo quisiera decirte
Algo que llevo aquí dentro
Clavado como una espina
Y así va pasando el tiempo
Si le atinara a decirte
Lo que a diario voy sintiendo
Por temor quizás a oírte
Cosas que oírte no quiero
Cómo quisiera decirte
Que cuando contemplo el cielo
Tu estrella me va diciendo
Cómo me faltan tus besos
Cómo quisiera decirte
Que me escuches un momento
Para quitarme del pecho
Esto que me va oprimiendo
Cómo quisiera decirte que cuando contemplo el cielo
Tu estrella me va diciendo cómo me faltan tus besos
Cómo quisiera decirte que eres mi amor, mi lucero
Que de sentirte tan lejos de a poco me estoy muriendo
Que quiero que estés conmigo
Como en un final de cuentos
Cómo quisiera decirte
Decirte cuánto te quiero
Cómo quisiera decirte
Decirte cuánto te quiero
How I would like to tell you
How I would like to tell you
Something that I carry here inside
Stuck in me like a thorn
And so time goes by
If I could just tell you
What I'm feeling every day
Perhaps for fear of hearing you
Things that I don't want to hear from you
How I would like to tell you
That when I look at the sky
Your star is telling me
How I miss your kisses
How I would like to tell you
That you listen to me for a moment
To take away from my chest
That which oppresses me
How I would like to tell you that when I look at the sky
Your star is telling me how I miss your kisses
How I would like to tell you that you are my love, my star
That from feeling you so far away I'm dying little by little
That I want you to be with me
Like in a fairy tale ending
How I would like to tell you
To tell you how much I love you
How I wish I could tell you
Tell you how much I love you

Los Ángeles Negros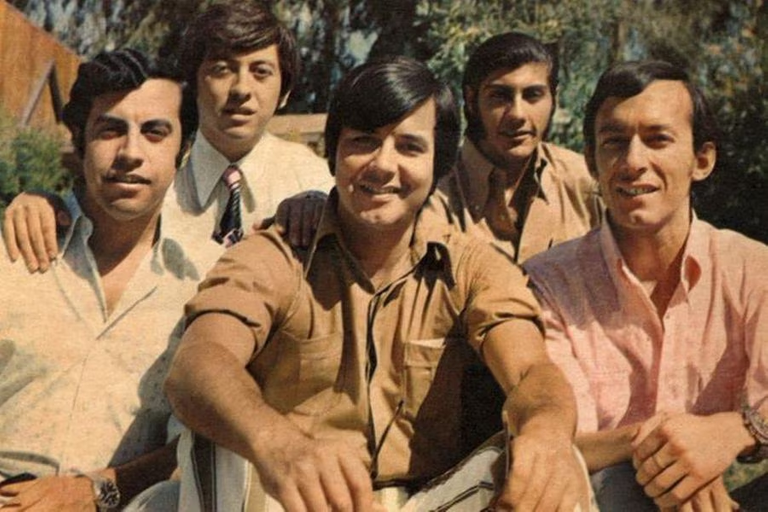 Source / Fuente

-Credits/Créditos:
- Compositor: Orlando Salinas
- Cantante: Los Ángeles Negros
-Used tools/Herramientas usadas:
- Video grabado con: Samsung Galaxy A32
- Video editado con: VEGAS Pro 17.0
- Imagen principal editada con: PowerPoint 2016
- Traductor: DeepL Translate

---
▶️ 3Speak
---
---