Music Author of the Week #16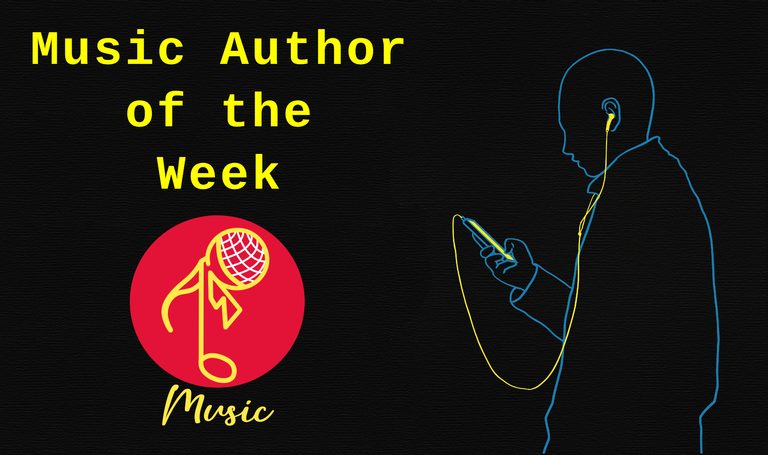 Week 16 has arrived and we're facing the challenge of selecting the winner for the post of the actual week, as well as officially announcing the past week's winner.
So taking the result of the poll that was conducted last week, the winner is:

With his post

https://peakd.com/hive-193816/@oswaldotorres/tuqugixg
---
Here the new four nominations for next round selected by our new curator in the Music Community, @andrewmusic
We rotate nominating folks from the admin team now every week.
Please enjoy and cast your vote on this awesome music content
@jesuslnrs
https://peakd.com/hive-193816/@jesuslnrs/valgegrf
@guitarmcy
https://peakd.com/hive-193816/@guitarmcy/xdrbpayz
@sunsethunter
https://peakd.com/hive-193816/@sunsethunter/fubszncl
@javyeslava.photo
https://peakd.com/hive-193816/@javyeslava.photo/esp-eng-carlos-santana-the-guitar-god
VOTE HERE
https://leofinance.io/threads/view/ylich/re-leothreads-2s6icjrzq
Vote for the Music Author of the Week

Some of you might have seen great new initiatives around @leofinance and other Hive folks around @OCD via @acidyo recently - all of them are a superb way to drive engagement within the Hive community and its sub communities - hence our @music-community is joining and starting a weekly poll to appreciate the so-called "Author of the week" within our #musiccommunity - every Friday we will pick the top 4 posts of the week and let you guys vote.
This is similar to former activities we handled but given there is now a support by the big guns of the blockchain I am more than happy to join and support this.
Some more details in the following!
What is the Author of the week?

Well - the best content creator, the best singer, best DJ, best producer or whatever you decide as community - hence go here and cast your vote in the poll:
Moving forward "every Friday we nominate four great posts from the community and publish results of the week before

The community curators select posts from reputable authors and trustworthy members of the community.

We create a weekly poll with our four top posts as options.

We want you guys in the community to decide what the best content/author has been from this week, it s not us to decide - it is YOU - THE COMMUNITY

As a result the weekly winner will benefit by a massive reward from @blocktrades, @leo.voter and some others.
Hope this a good motivation to engage, interact, vote, post and contribute to our great Hive community.

Music community logo by @ikasumanera | Banner by @equipodelta
---
Main image by 愚木混株 Cdd20 on Pixabay
---
---