Bittersweet / Acoustic guitar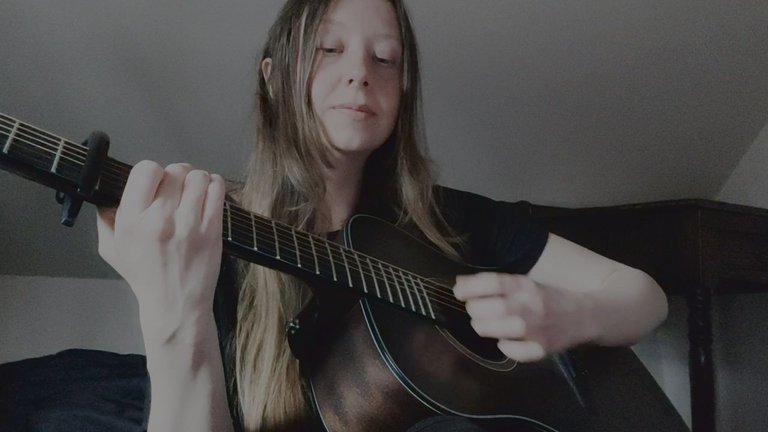 ---
I've been playing around with this chord progression for a while and I think it sounds quite bittersweet with a nice balance between sweet and tense chords. I was thinking of adding some lyrics to this one but for now it is an instrumental.
I don't have a heck of a lot else to say about this one so I'll let the music speak for me.
BITTERSWEET
---
▶️ 3Speak
Here is the video on YouTube if you would like to subscribe to me on the dark side:

Also apologies for the formatting of this post, whenever I try to edit the post on Peakd to add more content it breaks the 3speak thumbnail so I add a new one and then you see a triple thumbnail attack, I still haven't figured out a way around this, if anyone knows please clue me in.
<3
>>>>>>>>>>>>>₳ⱠłɆ₦ ⱧØ₦ɆɎ<<<<<<<<<<<<<
Visit my gallery on NFT Showroom
Find all my social and gallery links here: https://linktr.ee/juliakponsford
Join the Alien Art Hive community and come get some Alien Honey!

To follow on twitter, personal account, Alien Community account <3

---
---