Fingerstyle Cover: Between the Bars by Elliott Smith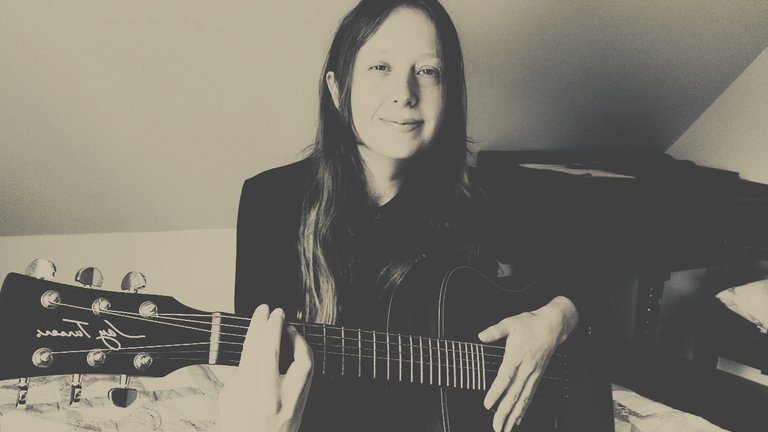 We had a hurricane this weekend so our power was going on and off all day and we had our electronics unplugged. Best thing to do in a blackout is play guitar :) I practised this song a bunch, the original has a kind of pick then strum pattern but I adapted it to a full fingerstyle version.
I find this song to be very poetic, Elliot Smith was an amazing writer. On first listen it could sound like a love song about heartbreak or something but I believe the song is about alcohol addiction. If you read the lyrics with that point of view it makes a lot of sense. Almost as if it's the addiction whispering promises in his ear and offering a false sense of security. I have added the lyrics below the video.
Behind the Bars
Drink up baby, stay up all night
With the things you could do
You won't but you might
The potential you'll be that you'll never see
The promises you'll only make
Drink up with me now
And forget all about the pressure of days
Do what I say and I'll make you okay
And drive them away
The images stuck in your head


People you've been before
That you don't want around anymore
That push and shove and won't bend to your will
I'll keep them still


Drink up baby, look at the stars
I'll kiss you again, between the bars
Where I'm seeing you there with your hands in the air
Waiting to finally be caught
Drink up one more time, and I'll make you mine
Keep you apart, deep in my heart
Separate from the rest, where I like you the best
And keep the things you forgot


People you've been before
That you don't want around anymore
That push and shove and won't bend to your will
I'll keep them still





There's a more polished studio version but I really like this one, it's very raw and pure:
RIP Elliott <3
>>>>>>>>>>>>>₳ⱠłɆ₦ ⱧØ₦ɆɎ<<<<<<<<<<<<<
Visit my gallery on NFT Showroom
Buy merch: https://alienhoney.ca/
Find all my social and gallery links here: https://linktr.ee/juliakponsford
Join the Alien Art Hive community and come get some Alien Honey!

To follow on twitter, personal account, Alien Community account <3

---
---