Eurovisión 2023: Opinión sobre la Canción de Bélgica. - [ESP-ENG]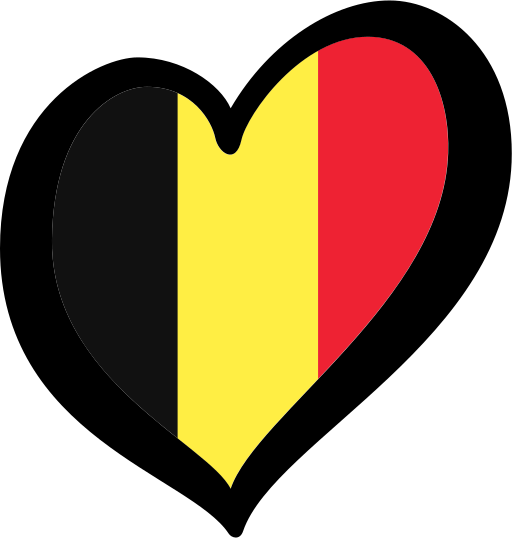 Fuente | Source
¡Hola! Muy buenos días, tardes y noches para toda la comunidad de Hive, espero que estén teniendo un estupendo día ♥. A continuación, en este post especial, les presentare la canción que representara a Bélgica en el festival de la canción de Eurovisión que se realizara este año en la ciudad de Liverpool en el Reino Unido los días 9, 11 y 13 de mayo del presente año, esperando que sea de su total agrado. Recordemos que ese país cuenta con 63 participaciones en dicho festival, en donde ha ganado en una sola ocasión en el año 1986, gracias a Sandra Kim quien es también la ganadora más joven de la historia de Eurovisión con tan solo 13 años y su canción «J'aime la vie».
Hello! Very good morning, afternoon and evening to all the Hive community, I hope you are having a great day ♥. Next, in this special post, I will present the song that will represent Belgium in the Eurovision Song Contest that will be held this year in the city of Liverpool in the United Kingdom on May 9, 11 and 13 of this year, hoping that it will be to your liking. Let's remember that this country has 63 participations in this festival, where it has won only once in 1986, thanks to Sandra Kim who is also the youngest winner in the history of Eurovision with only 13 years and her song "J'aime la vie".

El cantante Gustaph representara a Bélgica en el Festival de la Canción de Eurovisión 2023 con la canción "Because of You".
The singer Gustaph will represent Belgium at the Eurovision Song Contest 2023 with the song "Because of You".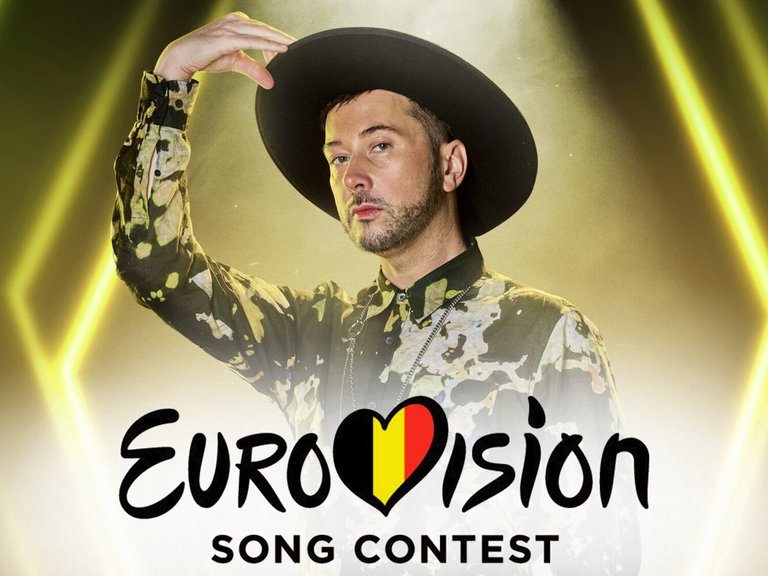 Fuente | Source

Acerca del Artista



Stef Caers conocido artísticamente como Gustaph nació el 5 de julio de 1980 en Leuven, Bélgica, este chico es un cantante, compositor y productor musical, ya tenía amor por la música desde las venas, pues cuando era niño escribió su primera canción a los 7 años, ya para el año 2000 saco su primera producción titulada Gonna lose You que tuvo éxito en su país, fue vocalista en algunas bandas belgas, sin embargo se dedicó de lleno en la composición y producción, y por cierto también es instructor de canto, en 2022 saco el sencillo Call junto con Lady Linn, a finales de ese año este artista fue seleccionado entre los 7 participantes del Eurosong 2023 para escoger al representante belga en el festival de Eurovisión con su canción Because for you, el 14 de enero de este presente año resultó ganador de esta selección por solo un punto de diferencia y por ende se convirtió en el representante de Bélgica en el Festival de la Canción de Eurovisión 2023 que se realizara en la ciudad de Liverpool, Reino Unido.
About the Artist



Stef Caers known artistically as Gustaph was born on July 5, 1980 in Leuven, Belgium, this guy is a singer, composer and music producer, he already had love for music from the veins, because when he was a child he wrote his first song at the age of 7 years old, already for the year 2000 he released his first production titled Gonna lose You that was successful in his country, he was vocalist in some Belgian bands, however he dedicated himself fully in the composition and production, and by the way he is also a singing instructor, In 2022 he released the single Call together with Lady Linn, at the end of that year this artist was selected among the 7 participants of Eurosong 2023 to choose the Belgian representative in the Eurovision Song Contest with his song Because for you, on January 14 of this year he won this selection by only one point of difference and therefore became the representative of Belgium in the Eurovision Song Contest 2023 to be held in the city of Liverpool, United Kingdom.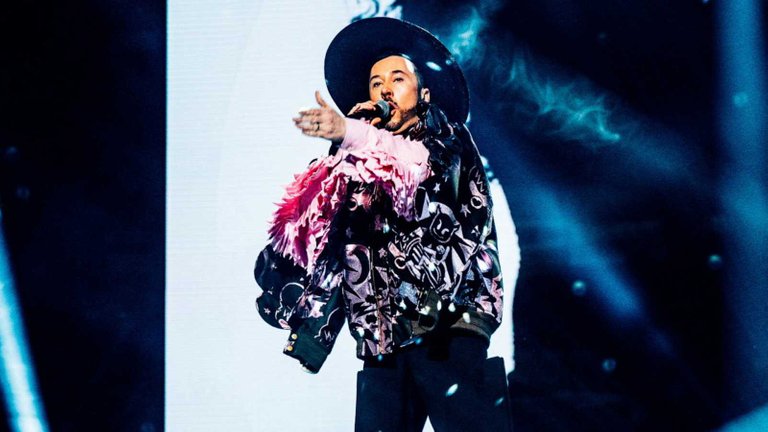 Fuente | Source

Sin más nada que agregar, aquí les dejo la canción.
Without further ado, here is the song.
Youtube

Opinión♪♫



Me gusta la canción, es algo diferente, veremos que pasara en la ronda de semifinales, el sonido es muy movido, creo que tiene que mejorar la puesta de escena para figurar este año, de hecho esta canción no estaba en los papeles para ganar la preselección nacional, la pista instrumental me encanta y la energía del cantante puede ayudar a que llegue a la gran final, recordemos que este año en las semifinales es el voto del público quien decide si una canción va o no a la final, es como una moneda al aire, puede pasar o simplemente quedarse en semifinales, será capaz Gustaph de llevar a Bélgica a otra gran final de Eurovisión.
Opinion♪♫



I like the song, it is something different, we will see what will happen in the semifinal round, the sound is very moving, I think it has to improve the staging to appear this year, in fact this song was not in the papers to win the national preselection, I love the instrumental track and the energy of the singer can help it to reach the grand final, let's remember that this year in the semifinals is the public vote who decides if a song goes to the final or not, it's like a coin toss, it can pass or just stay in the semifinals, will Gustaph be able to take Belgium to another Eurovision grand final.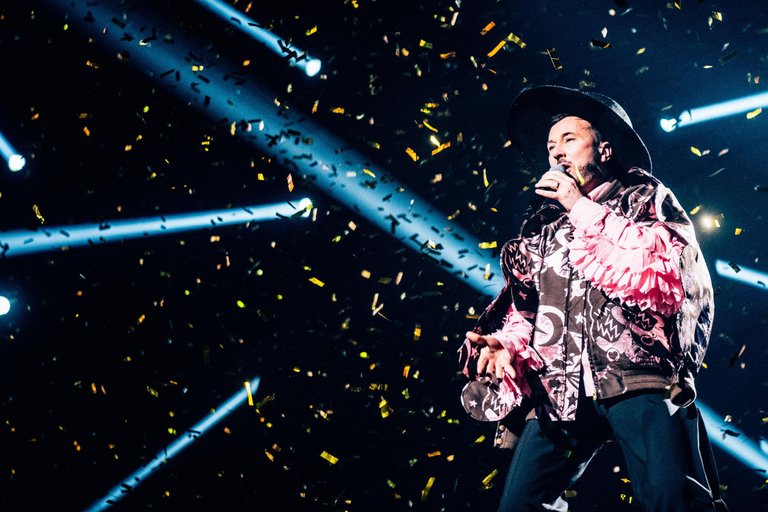 Fuente | Source

Muchas gracias por tomar parte de tu tiempo en leer esto en verdad que estoy muy contento, si te gusto déjame un comentario y ayúdame a compartirlo para que llegue a más personas que a ti no te cuesta nada y a mí me ayudaría muchísimo.
Thank you very much for taking part of your time to read this, I am very happy, if you like it, leave me a comment and help me to share it so that it reaches more people, it doesn't cost you anything and it would help me a lot.



Traducido con www.DeepL.com/Translator (versión gratuita).
Translated with www.DeepL.com/Translator (free version).
Dios los bendiga a todos. | God bless you all.

---
---