Singing Voice week 51 - Tak tunduk pada Penguasa (Original Song)
---
Hello, my brothers and sisters in the PukuMundo community. We are a Punk Rock band from Indonesia which is located in the city of Medan. Thank you very much Mr. @nahupuku and Mrs. @orimusic who have built this cool community as a Rock music space and the like. Thanks also to Hive friends who always support us so that we continue to be excited about sharing the music content that we play, both original songs and cover songs.
Hola mis hermanos y hermanas de la comunidad PukuMundo. Somos una banda de punk rock de Indonesia que se encuentra en la ciudad de Medan. Muchas gracias Sr. @nahupuku y Sra. @orimusic que han construido esta comunidad genial como un espacio de música Rock y similares. Gracias también a los amigos de Hive que siempre nos apoyan para que sigamos ilusionados por compartir el contenido musical que tocamos, tanto canciones originales como covers.
One of the weekly events in the #PukuMundo community is #singingvoice which has entered its 51st week. That means the Pukumundo Community is getting bigger and cooler. So, Today, we are back at Singing Voice for this week. The song we played today is called "Unsubject to Rulers" which was written by our vocalist Opan Gobank on the same day. Actually, this song is to be included in our project band list called BOOT. Because we play this song with the Hardcore Punk genre. Meanwhile, Indonesia Bersatu plays the Punk Rock genre.
Uno de los eventos semanales en la comunidad de #PukuMundo es #singingvoice que ha entrado en su semana 51. Eso significa que la Comunidad Pukumundo se está volviendo más grande y más fresca. Entonces, hoy, estamos de vuelta en Singing Voice para esta semana. La canción que tocamos hoy se llama "Unsubject to Rulers" y fue escrita por nuestro vocalista Opan Gobank el mismo día. En realidad, esta canción se incluirá en nuestra lista de bandas de proyectos llamada BOOT. Porque tocamos esta canción con el género Hardcore Punk. Mientras tanto, Indonesia Bersatu toca el género Punk Rock.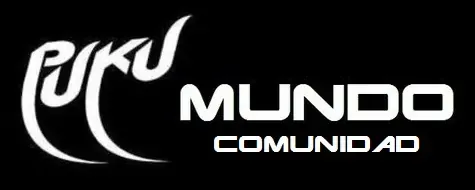 This song tells about us who are not afraid of threats from power. We will continue to be ourselves, shouting and fighting oppression and injustice perpetrated by greedy powers. This is what we do to fight oppression and injustice. We speak with music and art as much as we can. We work not only for fun, but we rebel with screams along with distorted sounds.
Esta canción habla de nosotros que no tenemos miedo a las amenazas del poder. Seguiremos siendo nosotros mismos, gritando y luchando contra la opresión y la injusticia perpetradas por poderes codiciosos. Esto es lo que hacemos para luchar contra la opresión y la injusticia. Hablamos con la música y el arte tanto como podemos. Trabajamos no solo por diversión, sino que nos rebelamos con gritos junto con sonidos distorsionados.
So, for those of you who want to voice your heart's content. Speak loud and strong. Don't be afraid to speak up, don't want to be silenced by power for the truth that you want to voice. Fear will not prolong your life. Precisely courage will create a better future for you. Dare to speak up, fight oppression, and fight injustice. Keep fighting and be yourself. We stay with you, we always support anyone who dares to fight.
Entonces, para aquellos de ustedes que quieren expresar el contenido de su corazón. Habla alto y fuerte. No tengas miedo de hablar, no quieras ser silenciado por el poder por la verdad que quieres expresar. El miedo no prolongará tu vida. Precisamente el coraje creará un futuro mejor para ti. Atrévete a hablar, luchar contra la opresión y luchar contra la injusticia. Sigue luchando y sé tú mismo. Nos quedamos contigo, siempre apoyamos a cualquiera que se atreva a luchar.
---
Indonesian Lyric
Jangan mau di bungkam
Jangan mau di penjara
Kebebasan adalah milik kita
Kebebasan adalah merdeka
Jangan tunduk pada penguasa
Jangan takut untuk terus bersuara
Kebebasan adalah milik kita
Kebebasan adalah merdeka
Bangkit, lawan, hancurkan penindasan
Bangkit, lawan, hancurkan penguasa
Letras En Español
No quiero ser silenciado
no quiero ir a la carcel
la libertad es nuestra
La libertad es independencia.
No te sometas a las autoridades
No tengas miedo de seguir hablando
la libertad es nuestra
La libertad es independencia.
Levántate, lucha, destruye la opresión
Levántate, lucha, destruye al señor
---
Thank you for watching and listening to our original songs. I hope you all like the music and the message contained in this song. The place we recorded this video is our friend's music studio at Jl. Setia Budi, Medan. This video was recorded using a cellphone camera and edited using Adobe Premiere Pro and Adobe Audition software. That's all we can say today, I hope you stay healthy and keep your spirits up. Regards.
Gracias por ver y escuchar nuestras canciones originales. Espero que a todos les guste la música y el mensaje contenido en esta canción. El lugar donde grabamos este video es el estudio de música de nuestro amigo en Jl. Setia Budi, Medan. Este video fue grabado con la cámara de un teléfono celular y editado con el software Adobe Premiere Pro y Adobe Audition. Eso es todo lo que podemos decir hoy, espero que se mantengan saludables y con el ánimo en alto. Saludos.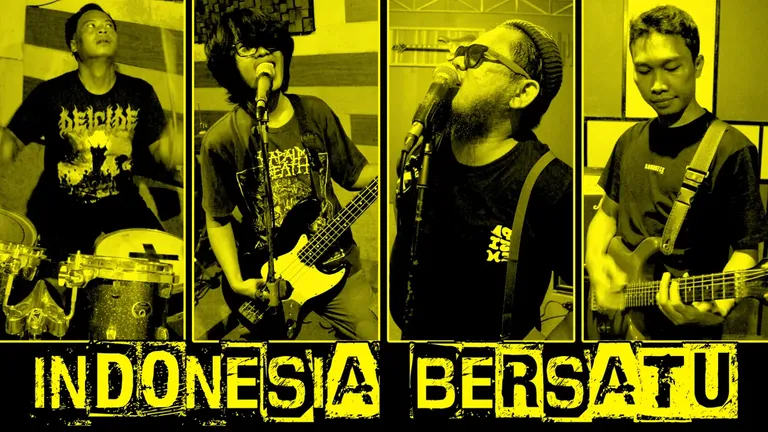 ---
▶️ 3Speak
---
---