Guitars in the attic #3 - my trusty Alhambra 7 Fs flamenco nylon acoustic
This is the third installment of my guitars in the attic series looking at my guitar collection - this time with a focus on my nylon flamenco acoustic Alhambra 7 Fs.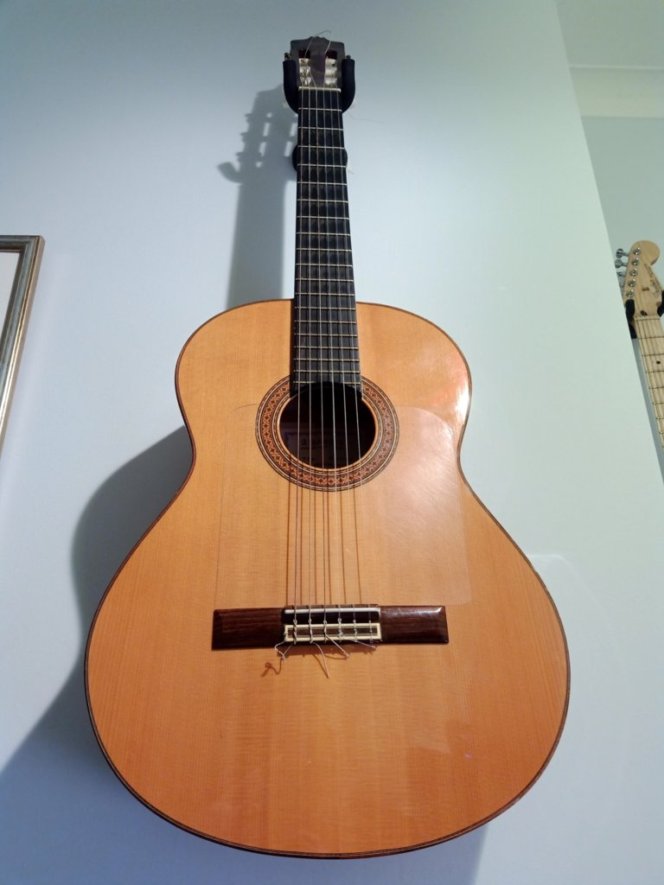 As with all of my guitars I select them purely on feel and sound (I look at neither name or price when selecting). I had been hunting for an acoustic guitar in Scotland in the 90s, and had visited a number of shops in the central belt and just could not find anything I liked. I was prepared to spend a decent amount of money at the time, and was trying out some pretty nice guitars.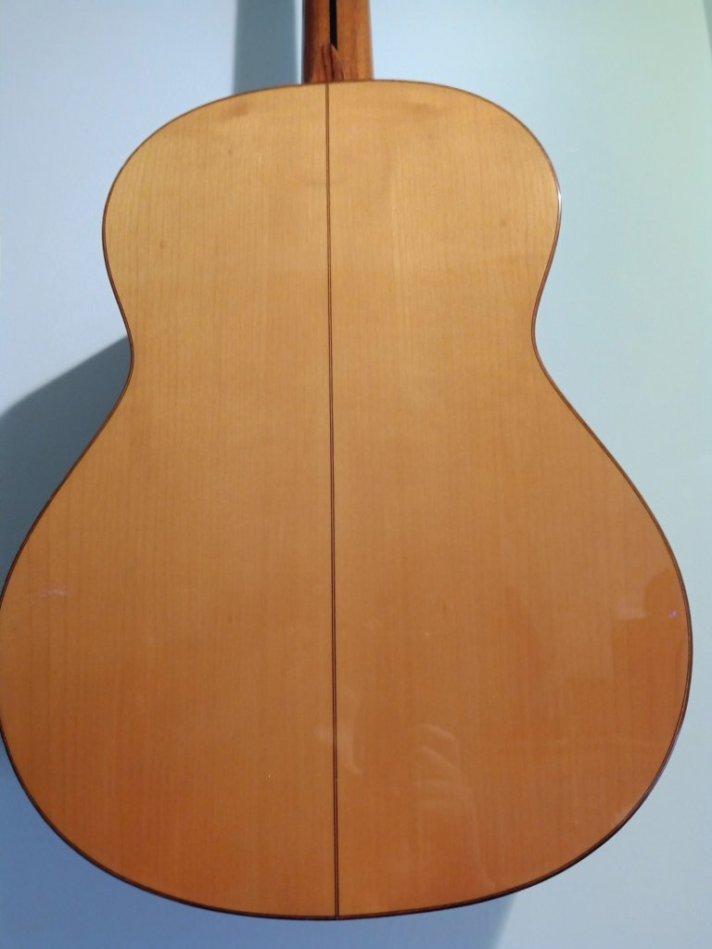 In 1997, I then went on a lads holiday to Benidorm in Spain of all places, and while there stumbled upon a guitar shop one day by accident. I'm sure it was close to the Julio Iglesias Auditorium which had to be auspicious ! The place was full of really beautiful acoustic guitars - it was awesome. I just started trying them out - and when it came to this guitar, I just knew straight away. The neck was so comfortable, the string spacing was perfect, and it had this lovely warm deep bassy sound.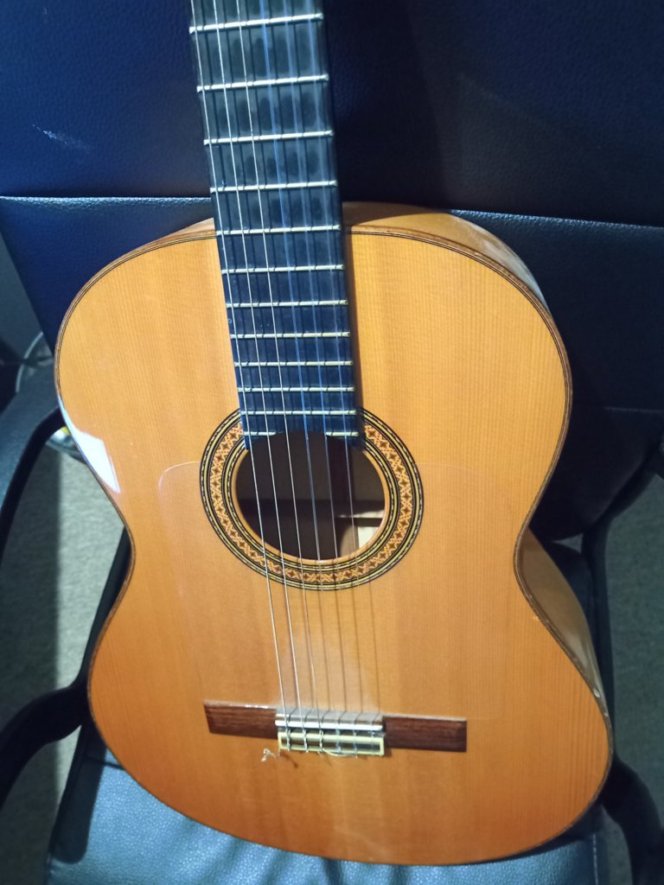 I seem to recall the exchange rate being pretty decent or something at the time, because when including a flight case I could not believe how cheap it worked out at. And the price difference compared to what I was looking at in Scotland pretty much paid for my weeks holiday - bonus !!!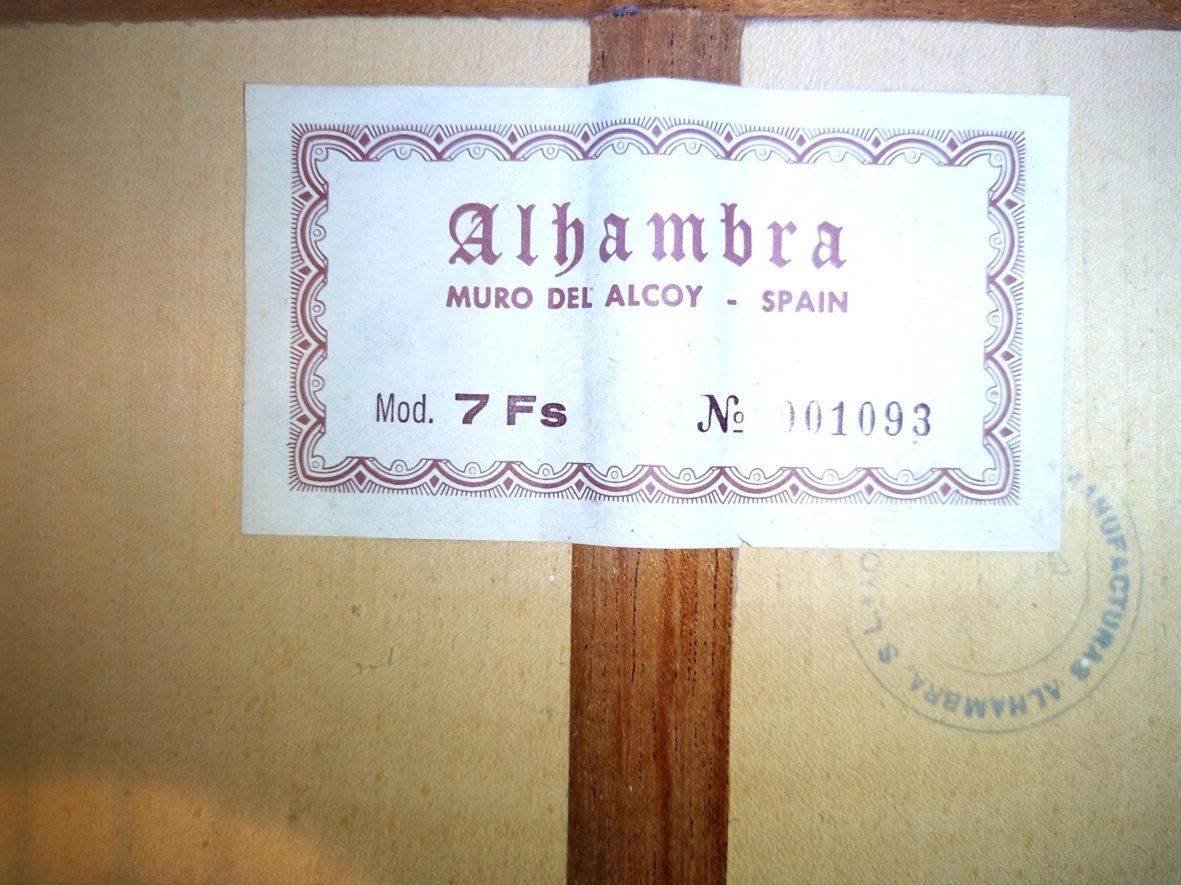 I never thought too much about the guitar maker on anything, but about 20 years later I was speaking to a Barber while getting my hair cut up on the west coast of Scotland, and it turned out he was a guitar collector. So we got chatting, and he mentioned he had an Alhambra acoustic. When I told him I had one too he was quite shocked, and it turns out they are quite well made guitars and a well respected manufacturer from Spain !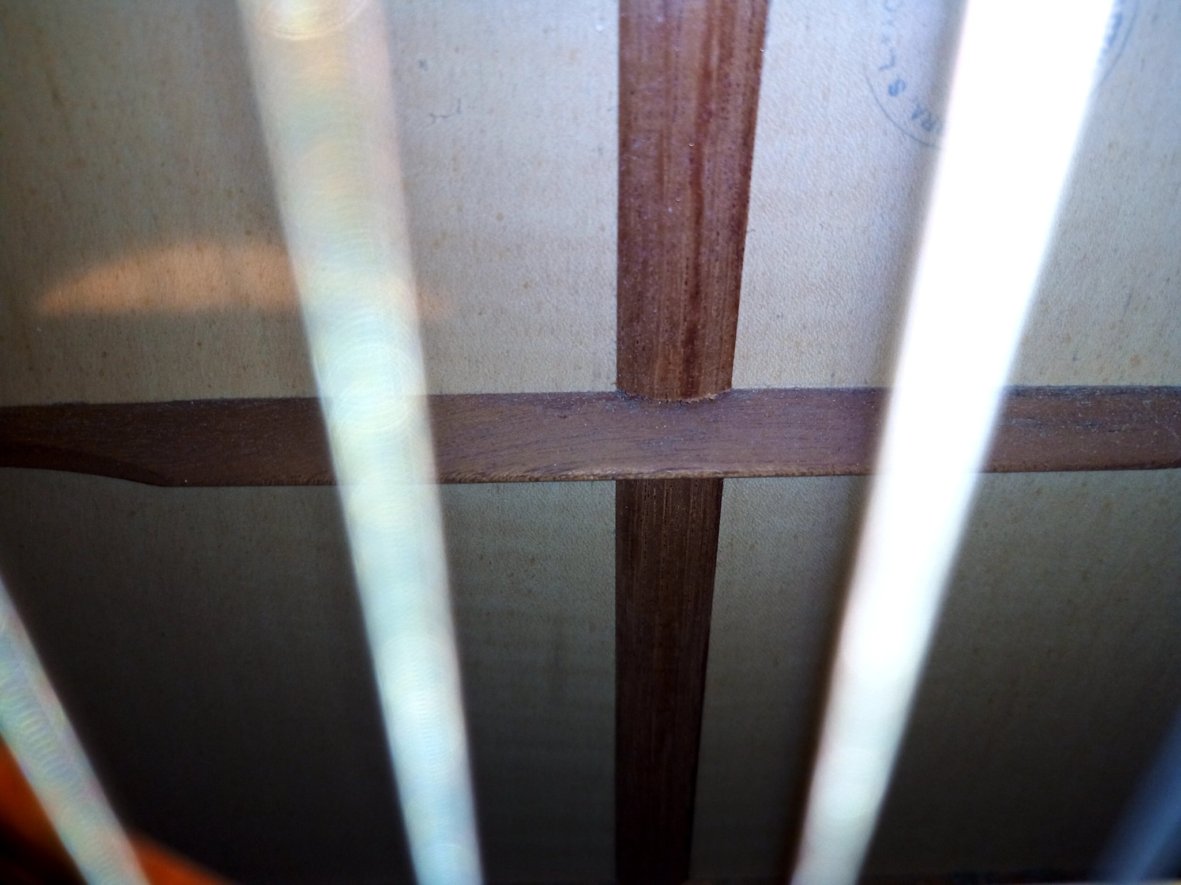 The pic above is from inside the sound hole and you can see how beautiful the craftmanship is - no sign of glue or anything - quality ! And much to my surprise I've only found out tonight that its actually a flamenco model ! I dont play flamenco or classical guitar, but use it for anything else - and it sounds lovely !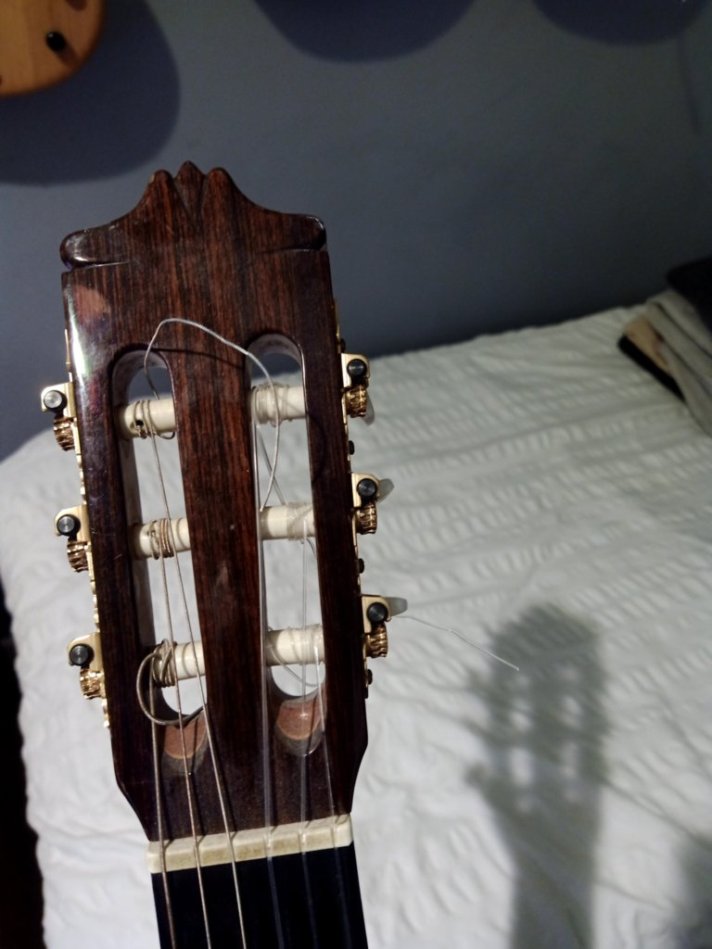 Its currently hung on the wall next to my computer desk in our spare room, so its the guitar I play the most these days, as its closest to hand when I want a quick strum. I was trying to take an 'arty' shot above with the shadow of the headstock on the bed - fail !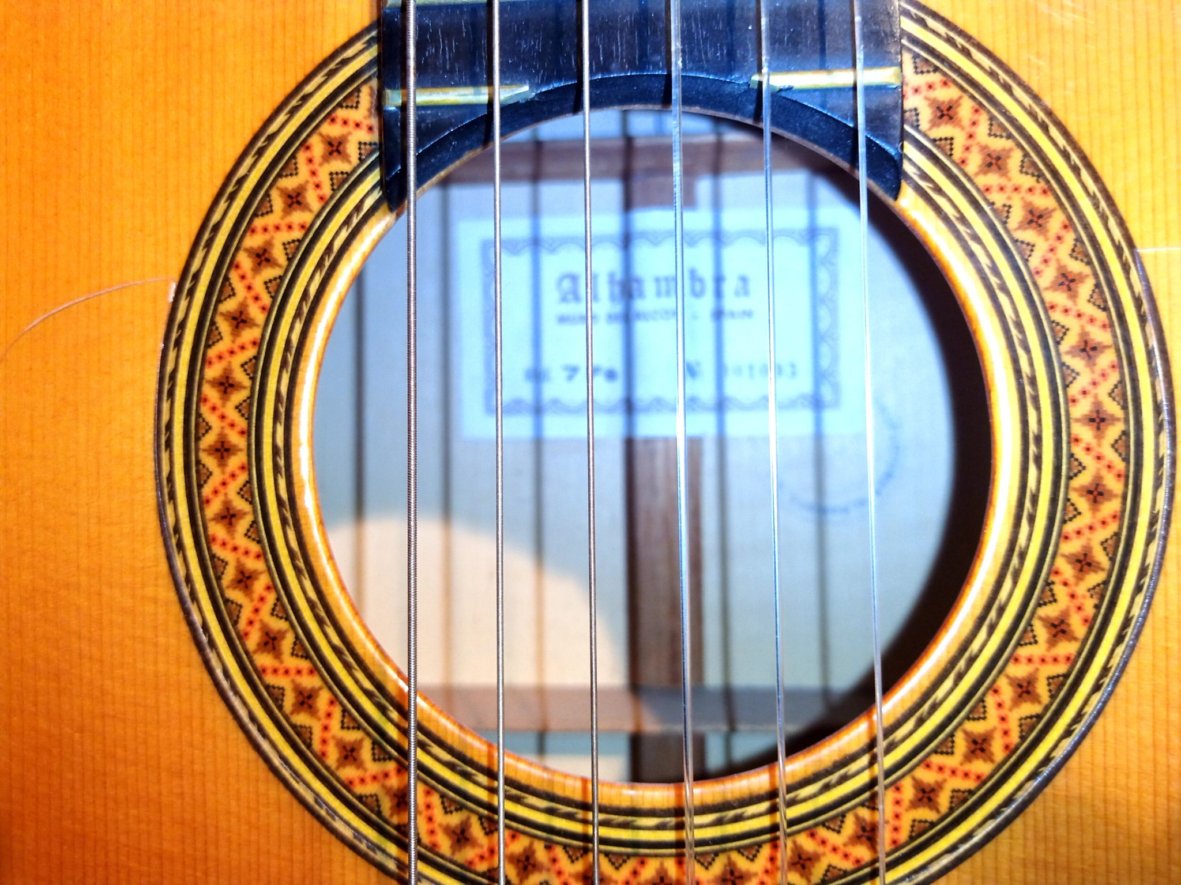 I love the detailing on the rosette around the sound hole - quite pretty indeed. This year marks the 26th year that I've owned it, so just over more than half my lifetime (thats quite a scary thought actually !).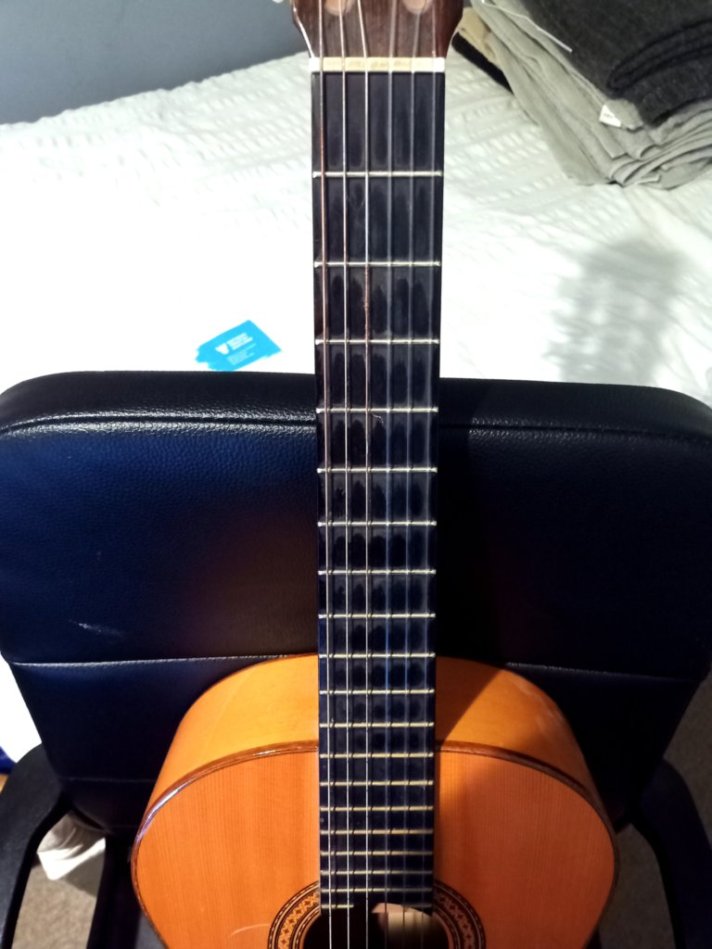 I probably shouldnt have posted the pic above, as it shows how dirty the fret board is ! It also gives some indication of how much I've played the thing over the years !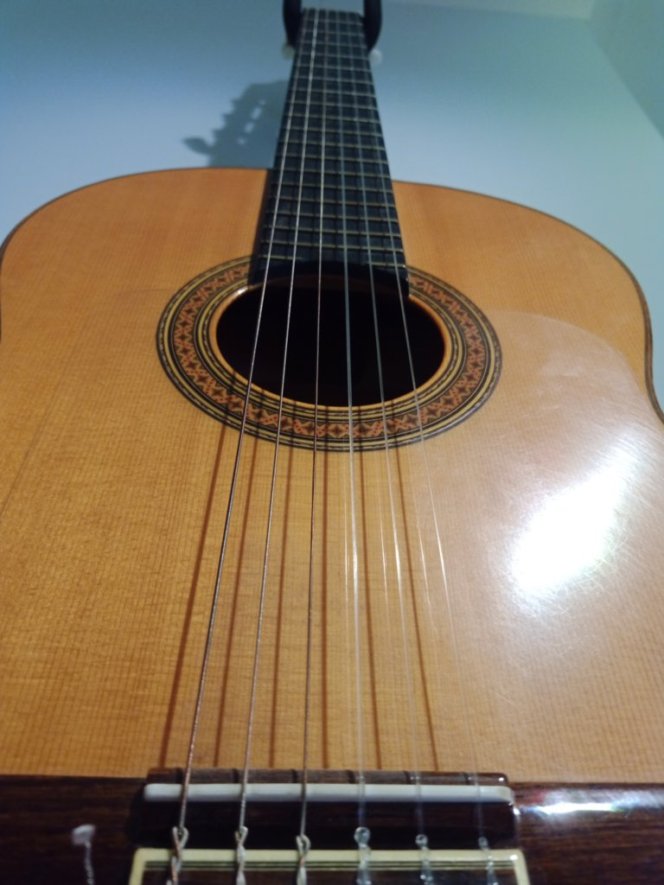 Also, its not common for people that play like me (rock, pop, blues) to have a nylon acoustic - everyone else I know has a steel strung - I'm the only one with a nylon, but I simply prefer the sound and the feel. The feel on the neck is massively different compared to a steel strung acoustic. There is so much more space between the strings, and the strings are a lot looser compared to a steel strung. I struggle with a steel strung, but this guitar pretty much plays itself - it feels lovely and soft.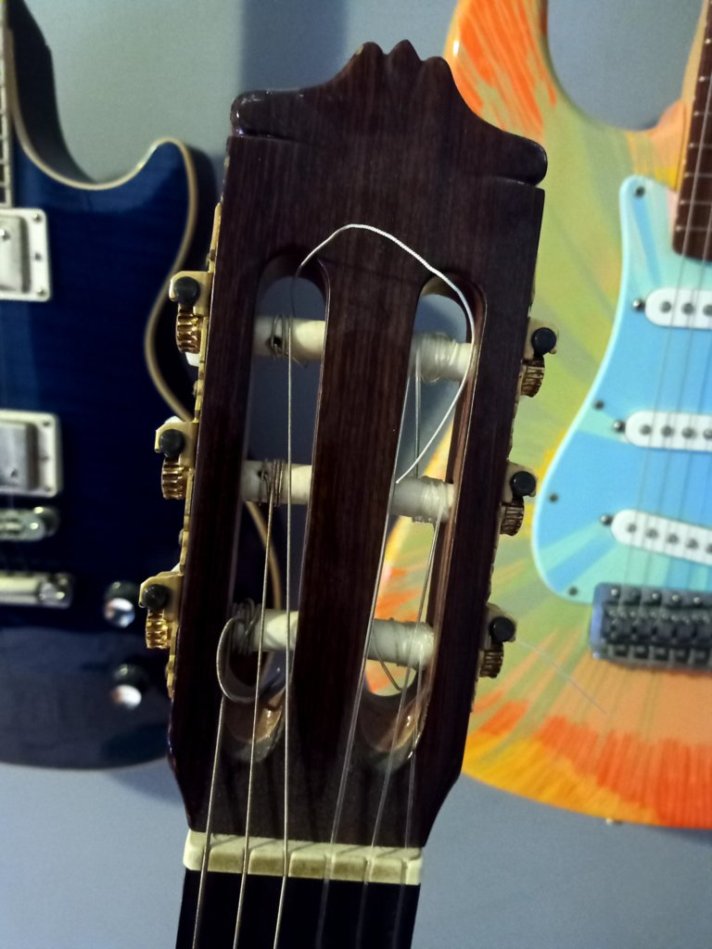 Headstock again with the background of my Les Paul standard, and mexican fender stratocaster.
Well, I though it worth sharing another guitar story since it had been a while since my last one ! If anyone fancies picking up the guitars in the attic baton, I'd love to hear the stories about your guitars !!!!
And if interested, here is my previous two posts:
Guitars in the attic #1 - my Levinson blade R4MG super strat - an instant love affair
Guitars in the attic #2 - my 2004 Gibson Les Paul Standard
All the best - and keep on strumming !!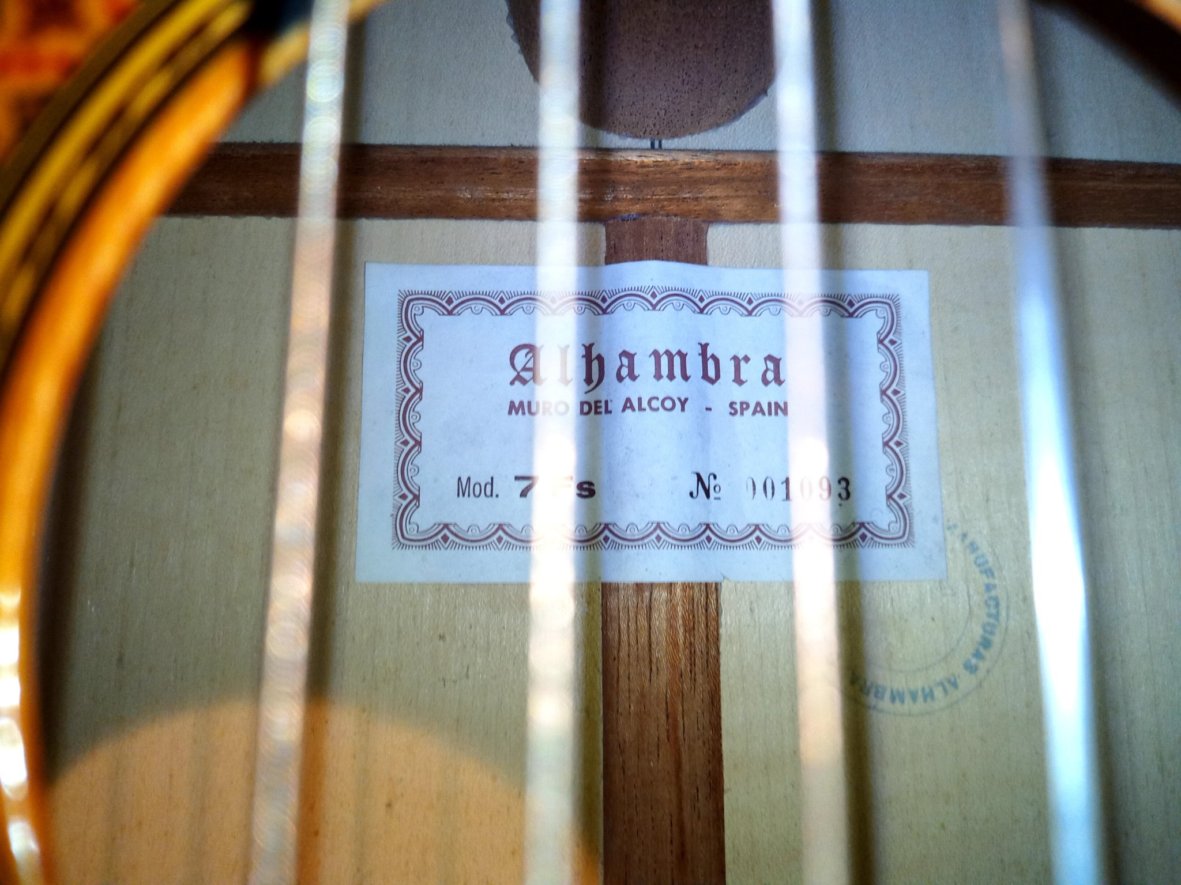 ---
---