New Updates! Team|Post Series|Twitter|Bonus Upvotes

Hello Hivers!
How are you doing?
We have been doing a slow tempo during the last year, but as we all know, slow and steady wins the race. 😊 And we are making progress! So many interviews have been published already, which is great! So many awesome Hive musicians who we were able to show you. And more interviews are already in the line.
But apart from that, we have some updates for you which will bring more traction and news! 😄 We are still on a mission to try and connect all musical projects on Hive and make Hive music big! So join us and work together with us on this. 💜 But first, let´s have a look at our updates.
---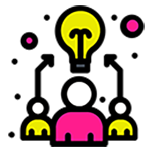 New Team Member
After @solymi, @ravenmus1c, @indiebandguru and @tibfox, please welcome a new member to our team: @slothlydoesit ! 😊 As we are all busy with our own projects and still needing to earn our money with a "normal" job, we are happy to get another helping hand!
@slothlydoesit will help us reach out to potential interview partners, start a social media campaign for us and will research and write more material for further posts.
He is not new to the field of music and brings expertise and knowledge into the team: He is the owner of the Hive community SlothBuzz, who curates small content creators, also musicians. The community also has an own Discord server.
Connected to this community is Cryptoradio.fm, a 24hr online radio which focuses on the content of crypto musicians and podcasters. We will give you further information to both of these initiative soon. But in the meantime, it will be definitely worth a look for you guys. Why not sending your music to the radio to get played there?
This update brings us to our other updates which are closely connected to having Slothly on our team now.
---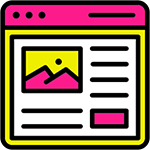 New Post Series
We will bring you the latest music news on Hive!
Together with the help of Slothly, we will start making a new post series about any relevant information we can find on Hive about music. So this is interesting for musicians, as well as music lovers.
This could be about the following topics:
Music Communities
Music services, like distribution, merch shop, NFT creation, etc.
Places to spread the word about your music, like radios, special music contests, etc.
Interesting tags and curation services for music creators
This adds a second post series to our blog, and we hope to help musicians to spread their music further, and music lovers to discover more music on Hive.
If you have any interesting music related topic you want us to cover, please let us know in the comments! We are very happy to receive suggestions. 😊
---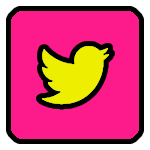 Twitter Account
To get more exposure and more follower over time, we created a Twitter account which we can now use to spread the word.
We will also start using LeoThreads to get more attention for our posts and hopefully more visibility to Hivians. 😃
---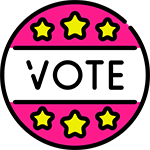 Bonus-Upvotes for our Authors
To reward our hard working authors a little bit, we decided to create comments under the posts which you can upvote. The rewards on these comments go to the authors of the posts directly.
We saw this idea on HiQ and thought that this is brilliant, and "stole" it. 😄💛
These are some nice updates and we are pretty happy that our team grows slow and steady!
Once more we would like to ask for your support. Not only with spreading the word about our initiative, but also by telling us about any new music stuff on Hive that we might miss. And if you know any Hive musicians that would be a good fit for our interview series, please tell them to get in touch with us! Thank you so much guys! 💛
We wish you a great weekend, and see you soon! 😊
Your HMVF

---
---