Grapthar's Daily Hive Music Feature: The Clash - 'Lost in the Supermarket'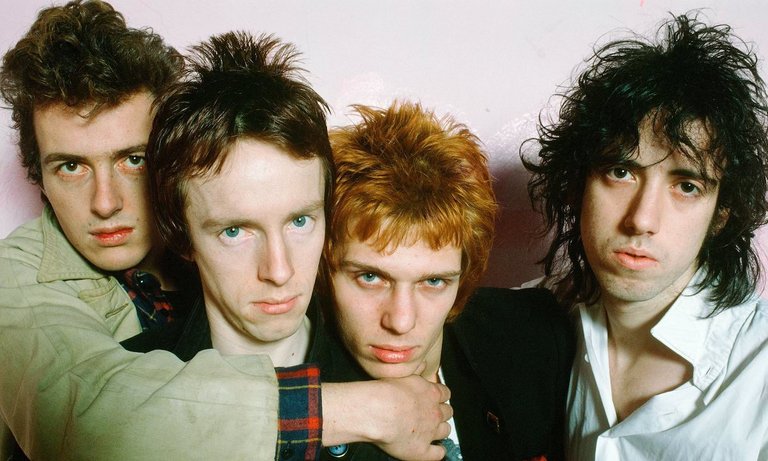 The Clash - Lost in the Supermarket
I had The Clash on all day today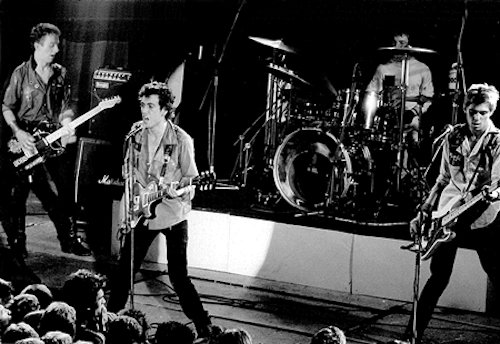 The Clash performing live (Image Source)
while doing some stuff around my place, cleaning up, organizing things. The Clash are an interesting group, as I had known about them for most of my life, having heard their big singles over the years; despite getting into punk in my teen years and the band's reputation as one of the most influential bands in the genre, they were a group I couldn't really figure out, at least at the time. Their genre bending, poppy sort of elements were confusing, but fortunately as my tastes changed over time, I was able to begin to understand why they were such an important band, and grew to love them and their complexities. The Clash were formed in 1976 in London, England and, for most of the band's lifetime, consisted of Joe Strummer, Topper Headon, Mick Jones, and Paul Simonon. While they definitely started out as a punk band, their sound pretty quickly evolved, incorporating a wide variety of genres and styles. Their first and second albums still retain quite a bit of the punk-ness, but by their 3rd album they were pushing the boundaries a lot, which is where today's song comes from. London Calling was released in 1979, and almost every track on it stands apart from every other track; this song is a favorite of mine, and is the only song on the album that has this vibe/sound. There are some sort of new-wave-y things going on though overall, its hard to pin this track down to a single genre.
---
---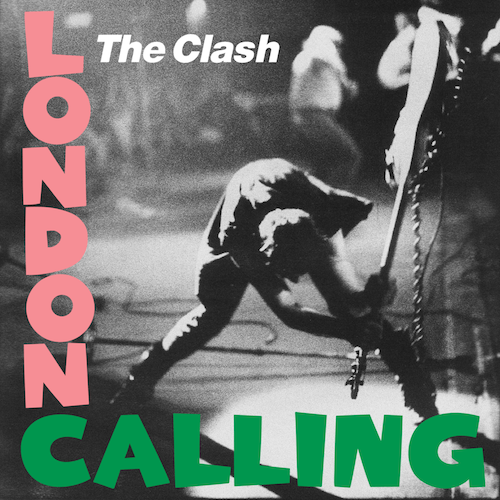 The Clash, London Calling (1979, CBS Records)
Enjoy today's song! Thanks for checking out my blog! Long live the Hive!
---
---
---


⚔️ JOIN US ON TELEGRAM ⚔️
---
---