Pikin...#ttt
Greetings Hive Music Lovers!!!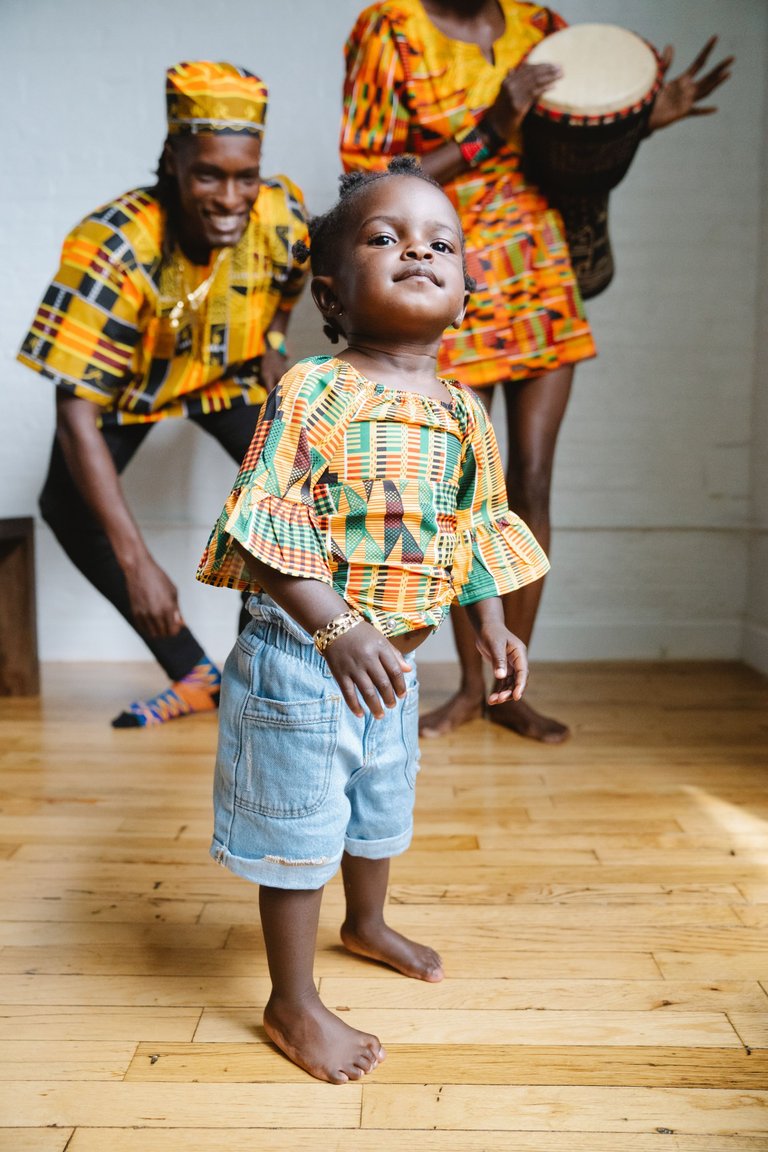 Have you ever got to see a child who would rather take alcohol to breast milk? If you have, what's your thought and if you haven't, what's your thoughts on ways to train such a child?.
Hola amigos. It is another brighter day with tunes. A day where countless music is ready to make you laugh, feel inspired or touch that emotional string inside of you.
And... I welcome you to #threetunestuesday proudly sponsored by @ablaze.
Like always, I have brought in another 3 tuner as our Spotlight artiste for today's tune. I hope you are ready to enjoy the music flow and also, the pidgin flow.
Haha, yes! I have brought another pidgin African Nigerian to the music table again and I hope you are ready to explore the music land.
You can click here to listen to the last week 3 tunes by African China.
Moving on to this week's tune, I hope you get to enjoy every last bit of it.
Let's Get To Know Our 3-tuner.
Darlington Smart Obregbe who is well known as Dsmart, is a native of Bayelsa State in Nigeria. He is the CEO and Founder and, Holy Homy Records which has brought in lots of music onboard.
Darlington is a performing artiste, song writer, a music producer with multiple awards in his grasp.
And today, I have brought in some of his tunes to fill us in. Hehe.
Now, get ready to explore by getting your body jellied, your shoes ready to move, your skin ready to feel and your heart ready to beat and rhyme with the rhythm.
Let's start with the First... Second... And Third tune for the day.
---
Pikin 1; Dsmart.
---
Beat... the sound is unique and the voice of the baby in the background is awesome.
And the story behind it is just...
Enjoy the beat. Move your body forward and backward. Let your body rule as the beat rocks.
The music, Pikin 1, was sung by D Smar20in the year 2014.
---
Pikin 2; Dsmart.
---
Let's move your body and your waist do the job as the vibe overtake it all.
The music, Pikin 2, was sung by Dsmart in the year 2014.
---
---
Pikin 3; Dsmart.
---
Hope you are all ready for some repentance done with the rod. Haha.
Let's allow the beat to take the lead as the beat changes.
The music, Pikin 3, was sung by Dsmart in the year 2016.
---
I hope you had fun listening in like I did. And also ready for what the next 3 tunes will bring.
---
All videos used were gotten from #YouTube
---
---
Still yours truly,
Balikis.
Thanks for reading and listening.*
Peace be unto those who crave it and more to those who chase it away.
---
---