Stratojam Les Paul Jam 18/09/2023 3speak

---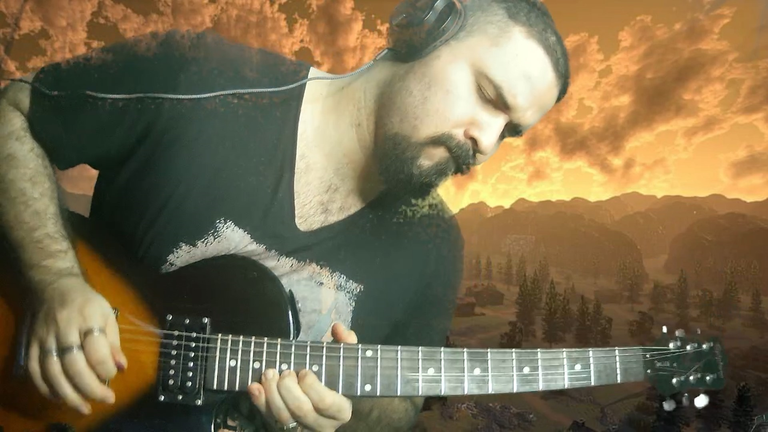 ---
English
What do you think about the idea that says: "perseverance and consistency is much better than talent" Well it is exactly like that, but that is how I remember it in my head, I must confess that it is 9:40 while I write these words for this post, I must confess that I did not want to do it because I feel physically exhausted, yesterday I went to play soccer and the body is still sore in a very incredible way, it is worth saying that it hurts to the tip of my hair. Every time I don't want to make a post I will try to make that sentence I wrote above, be the fuel to take the extra step to complete the post.
Spanish
Ustedes que opinan de la idea que dice: "es mucho mejor la perseverancia y consistencia que el talento" Bueno es dice exactamente asi, pero asi es como la recuerdo en mi cabeza, debo confesar que son las 9:40 mientras escribo esta palabras para este post, debo confesar que no quería hacerlo porque me siento algo agotado físicamente, ayer fui a jugar futbol y el cuerpo sigue adolorido de una manera muy increible, se vale decir que me duele hasta la punta del cabello. Cada vez que no quiera hacer un post intentaré que esa frase que escribí arriba, sea el combustible para dar el paso extra y poder completar el post.
---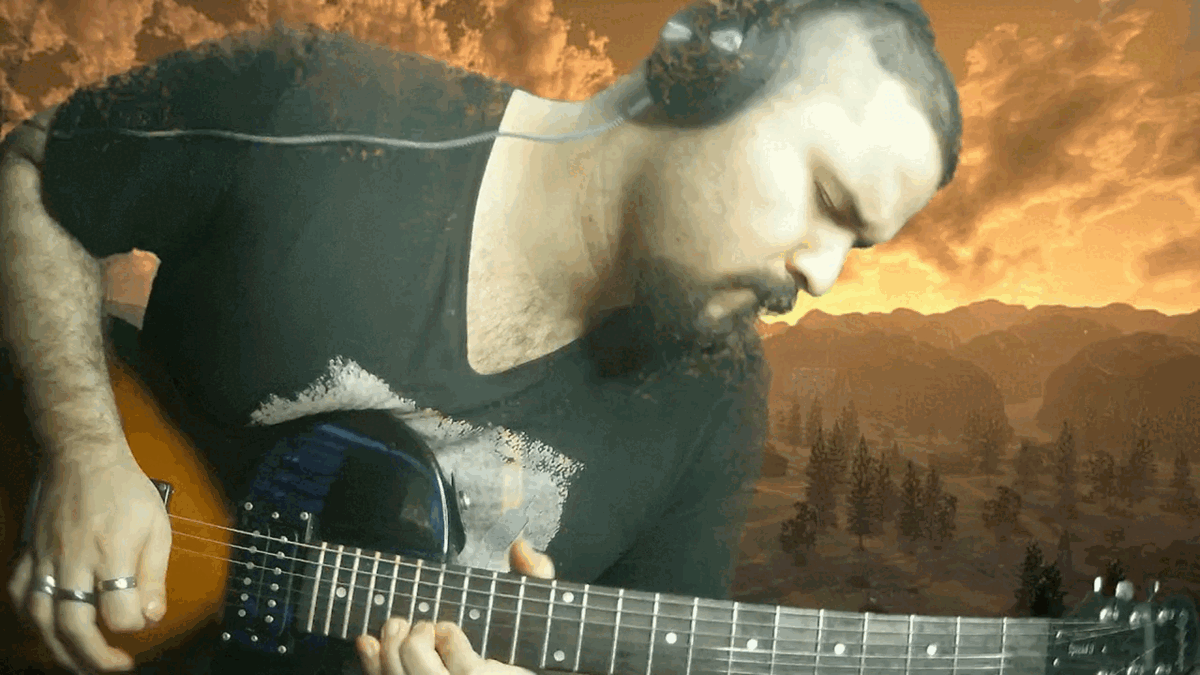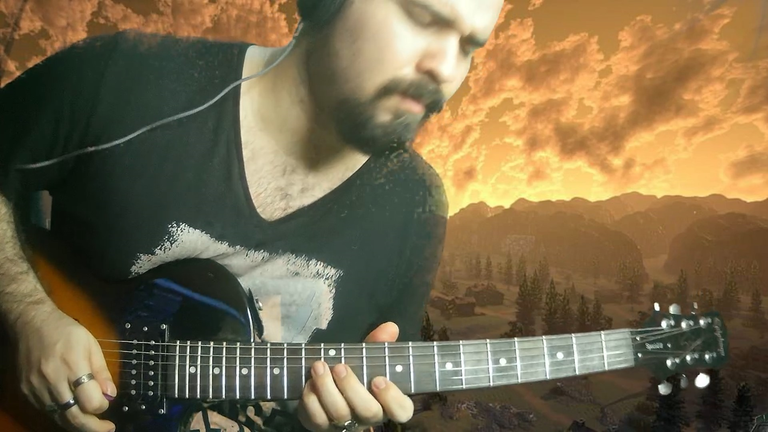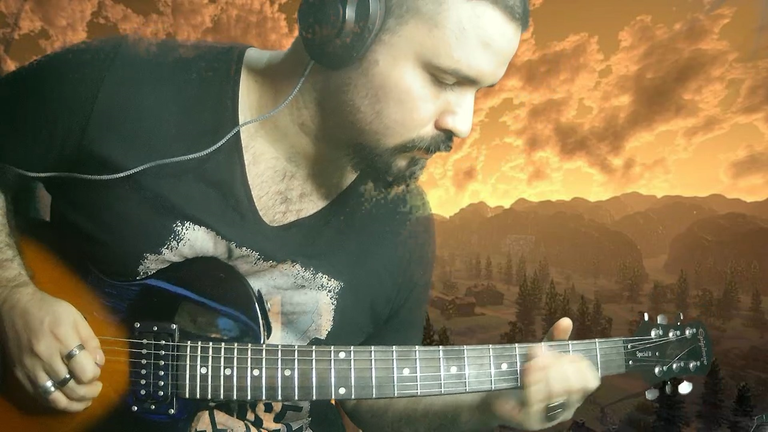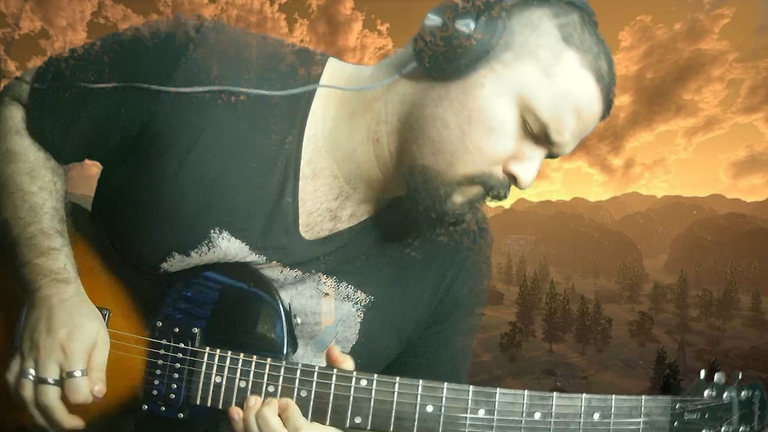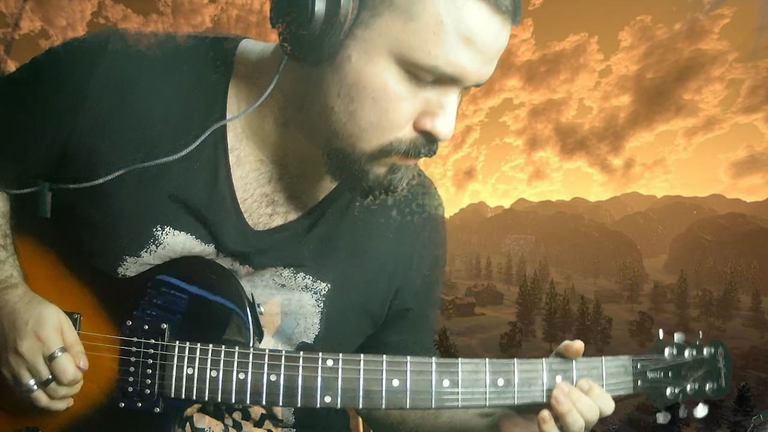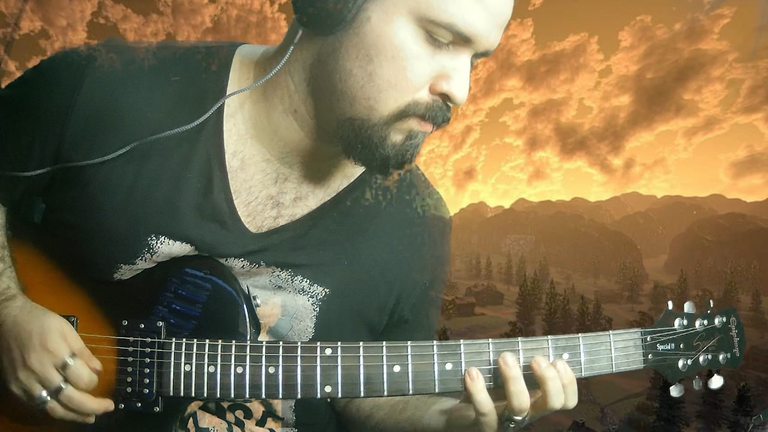 ---
For today's night improvisation I'm using a backing track from youtube link which is in the key of G minor.
I must confess something else, this is the second take I did, each one has its particularities, but I think this is the best one. Remember that all the notes are improvised, that's why it is not 100% perfect in the sense that few notes can sound, not very excellent, they can be improved, yes, but that implies repeating the whole take, I used to do it before and ending up making a post was a headache, more than 4 hours just editing the sound to match the image, then exporting, I think it's ok to look for perfection, but not to that point, it doesn't seem healthy to me and certainly sometimes it seems a waste of time, looking for all the notes to sound totally perfect, I think this several years later, and after seeing several concerts of famous bands, including slash himself when playing in concerts sometimes has had mistakes, but that does not take away the energy that can transmit, and the good time he makes his receivers spend.
Para la improvisación nocturna de hoy estoy utilizando un backing track de youtube link que está en la tonalidad de G menor.
Debo confesar otra cosa, esta es la segunda toma que hice, cada una tiene sus particularidades, pero creo que está es la que mejor quedó. Recuerden que todas las notas son improvisadas, por eso no es 100% perfecta en el sentido que pueden sonar pocas notas, no muy excelentes, pueden mejorarse, si, pero eso implica repetir toda la toma, yo antes solía hacerlo y terminar haciendo un post era un dolor de cabeza, más de 4 horas solamente editando el sonido para que cuadre con la imagen, luego exportar, creo que es está bien buscar la perfección, pero no a ese punto, ya no me parece sano y ciertamente a veces me parece una perdida de tiempo, buscar que todas las notas suenen totalmente perfecto, esto lo pienso varios años despues, y luego de ver varios conciertos de bandas famosas, inclusive el mismo slash a la hora de tocar en conciertos a veces ha tenido errores, pero eso no quita la energía que pueda transmitir, y el buen rato que hace pasar a sus receptores.
---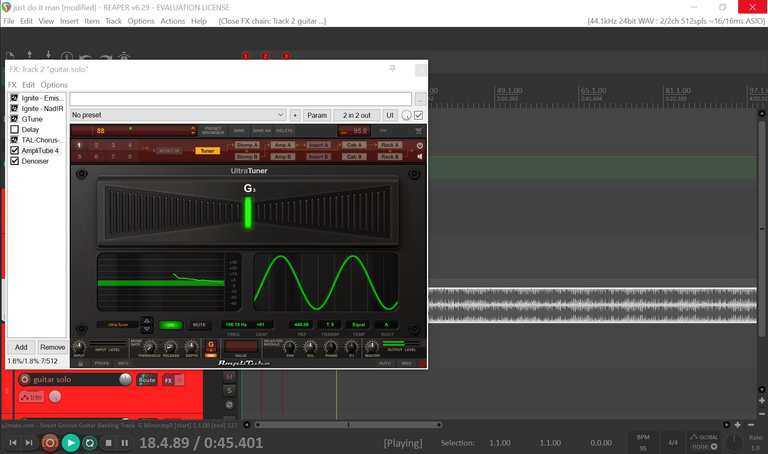 ---
My goal is to try not to miss a single day of guitar post until bitcoin is worth 100,000 USD, because it will indicate that $hive will possibly reach a price of $3 ATH again, it is worth dreaming, I want to dream of a price of that magnitude for our currency, that will surely change the lives of many, and especially to see how many votes can be reached at that time, it would be nice to see again post above 100, let's give time to time, let time pass, but not before we continue doing the work we know.
Maybe for some people it seems that my posts are not good enough, and that maybe they lack quality, well, I don't know, I think I try to give it all in each improvisation, leaving every minute of previous knowledge invested for more than 14 years, to arrive and pull an improvisation out from under the sleeve. I hope everyone's week starts in the best way, have a good night.
Mi objetivo es intentar no fallar ni un solo día de post de guitarra hasta que bitcoin valga 100,000 USD, porque va a indicar que $hive posiblemente llegue a un precio de $3 ATH de nuevo, se vale soñar, quiero soñar con un precio de esa magnitud para nuestra moneda, eso con seguridad cambiará la vida de muchos, y sobre todo ver a que cantidad de votos se puede llegar a esas fechas, sería lindo ver de nuevo post por encima de 100, demosle tiempo al tiempo, permitamos que el tiempo pase, pero no sin antes nosotros seguir haciendo el trabajo que nosotros sabemos.
Tal vez para algunos les parezca que mis post no sean lo suficientemente buenos, y que tal vez les falte calidad, bueno, no lo sé, yo creo que intento darlo todo en cada improvisación, dejar cada minuto de conocimiento previo invertido durante más de 14 años, para llegar y sacar una improvisación debajo de la manga. Espero que la semana de todos empiece de la mejor manera, que tengan una buena noche.
---
backing track youtube
source
---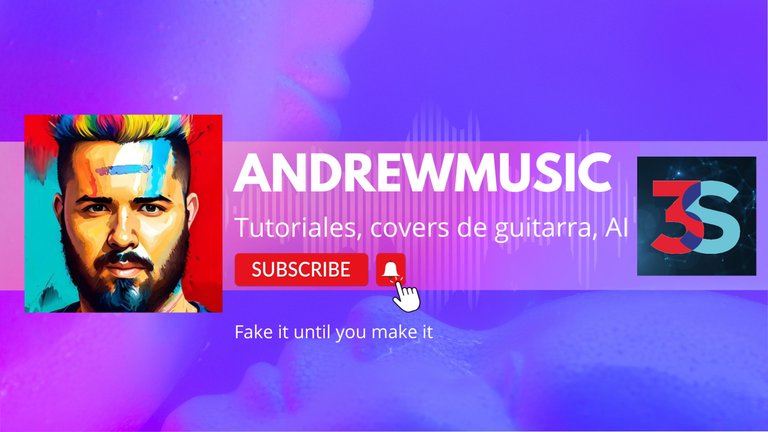 ---
The Journey Begins | Andrewmusic | Album 2023
| NFT Name | Link | Price Hives | Supply |
| --- | --- | --- | --- |
| BCH Cashrain is King | Buy | 7,55 | 25 |
| BTC Universal Dance | Buy | 9,99 | 25 |
| Dear Sister | Buy | 9,98 | 25 |
| Hive Web 3 | Buy | 9,99 | 25 |
| Intro | Airdrop ** | 7,55 - Airdrop | 50 |
| Nameless | Buy | 4,94 | 50 |
| Rising Star Breakout | Buy | 4,94 | 25 |
| Take Profit | Buy | 1,97 | 50 |
| Outro | Buy | 1,97 | 100 |
| Eternal Love 71 | Buy | 1,97 | 100 |
| MusicUniversity Tribute | Buy | 1,97 | 100 |
| Foxurvivor | Buy | 1,97 | 100 |
| #1 | Andrewmusic ft gr33nm4ster - A23 EverGreen | 1,97 | 100 |
| #2 | Andrewmusic ft Clove71 - AAA Tr3ple Threat | | |
| #3 | Soon | | |
| #4 | Soon | | |
| Doge Dream | Sold Out | Sold Out | 25 |
| 1 NFT Full Album | soon | 111 | 25 |
** The Intro song was an airdrop I sent 1 Intro NFT for each NFT purchased from me. 0/45 units left.
---
| NFT Name | Link | Price Hives | Supply |
| --- | --- | --- | --- |
| Nightrain GnR Guitar TABs By Andrewmusic | buy | 4,94 - 99,8 | 17 |
| You Are The Galaxy | Buy | 9,98 | 3 |
| A Love Eternal | Buy | 11 | 1 |
| - | - | - | - |
(Unsupported https://open.spotify.com/embed/playlist/2fET6LCvtoIzTbMs3d1oEO?utm_source=generator)

---
Kaiber AI tool: https://shorturl.at/fILOR
My Spotify: https://shorturl.at/chDIL
Distrokids ref: https://shorturl.at/nrsyJ
Rising Star game: https://shorturl.at/iqzHY
https://linktr.ee/Andrewmusic
Hive blog: https://peakd.com/@andrewmusic/posts
Insta: https://www.instagram.com/andrewmusic...
Tiktok: https://www.tiktok.com/@andrewmusic99
Twitter: https://twitter.com/Andrewmusic99
---
#nomequieroirseñorstark #tanos
#music #livemusic #curie #ocd #posh #spanish #english #neoxian #mih #cervantes
---
▶️ 3Speak
---
---